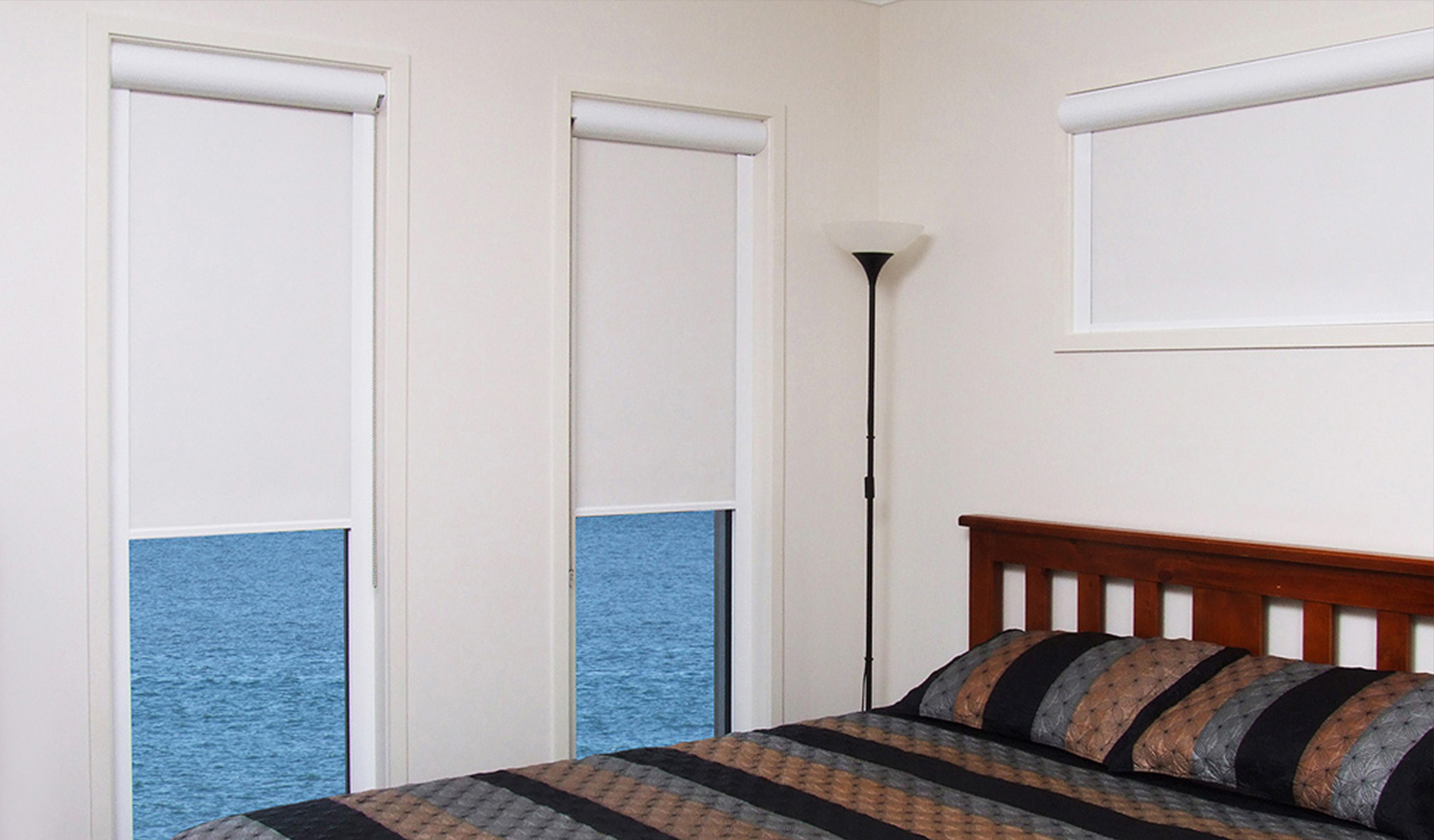 Uniblinds & Security Doors offers you the ultimate level of security, comfort and style for your home.
Security Doors, Roller Shutters & Blinds In Melton
In 2017, there were 225,900 burglaries recorded across Australia – one every 3 minutes. This is a shocking statistic and it underscores the importance of thinking carefully about the safety of your home. If you want to take your home security seriously, you've got to get the best security doors Melton residents can find.
A Closer Look At Our Roller Shutters In Melton
Of course, you'll also want to take every other possible measure to make sure that your belongings and your family is safe. If you're looking for the best home security provider that Melton has to offer, here's a closer look at Uniblinds and why we have such a strong reputation.
Our dedicated team has been serving the community for over 25 years. In that time, we have installed the roller shutters Melton residents use to protect the various entry points on their home. We also have a wide range of experience installing blinds and other security features.
Security With Blinds
We have almost three decades of experiences and in that time, it has been our pleasure to develop our business practices and our abilities. This means that by now, we have a very simple process and that we can offer the highest possible standards in terms of our products and workmanship.
Our simple four-step process is very simple, and it's guaranteed to help you seize success. The first step is initial advice, where we give you access to our decades of experience and opinions. Then it's the design consultation phase, where we work in harmony with you to produce something beautiful.
After the measuring and ordering stage, it's time for the final installation. Simple!
We are very proud to have become a one-stop-shop for all of our customers. Whether you're looking for security doors, a uni-screen retractable or the best blinds Melton has to offer; we have it all. This makes your life simpler and also ensures that you can achieve the best level of quality possible throughout your entire home.
We know that you want your security features to be as beautiful as they are effective. That's why we make it a point of pride to perform a high-quality, free design consultation. Our expert designers will work in harmony with you to understand the look that you're going for and how we can help you to achieve it.
Talk To Us About Security Doors In Melton
We are very confident in the ability of our products to protect your home and your family. As such, we offer a very generous 5-year warranty on all of our products. This gives you peace of mind and means that you can rest assured your product will last for as long as possible.
If you would like to discuss your security needs with us, please feel free to get in touch with us today. It would be our pleasure to offer you our advice and help you to find the road to the quality home security that you need.
Uniblinds provides quality doors, screens & window furnishings across western Melbourne. We work in Epping, Craigieburn & other suburbs. Browse our website further or contact us to learn more.
Our aim is to make your purchase decision as easy as possible
Step - 1
Initial
Advice
Step - 2
Design
Consultation
Step - 3
Measure and
Order
Step - 4
Final
Installation
WHY CHOOSE US?
Uniblinds & Security Doors in Melton, we've got you covered in every way.  
Uniblinds & Security Doors – Covered Perfectly 25+ Years of Experience
One Stop Shop for Doors/Blinds/Awnings/Shutters
Free design consultation
Australian Made & Owned
5 Years Warranty on all our products
Watch the videos below to learn more about the benefits of
Clearshield Perforated Stainless Steel Doors & Screens.
FREE COST-ESTIMATION HERE!
WELCOME TO
UNIBLINDS & SECURITY DOORS
Leaders in the supply of Security Doors, Blinds, Awnings and Shutters.


Uniblinds offer a large selection of security doors and screens including aluminium, steel and the innovative Clearshield stainless steel range which offers optimum security without the clutter of traditional doors.
Our extensive choice of window furnishings, provide you with the living comfort of light control and privacy. Our range includes Vertical Blinds, Roller Blinds, Romans, Aluminium & Timber Venetians, Panel Glides, Honeycomb Blinds and Plantation Shutters.
Uniblinds & Security Doors also provide a vast range of external blinds including Canvas & Shade Awnings to help keep you cool and
comfortable while adding style and value to your home. While our Aluminium Roller Shutters include all the advantages of awnings with the added benefit of security and noise reduction.
Our innovative UniScreen retractable screens are perfect for those difficult to screen areas such as french doors and bi fold doors which have become a common feature in both contemporary and traditional home designs.
To view any of our products visit one of our showroom or call us to arrange a free in-home consultation.