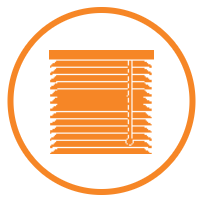 Blinds in Melbourne
Take a quick look at the full Uniblinds range of blinds in Melbourne and you will not find a weak link. Study the specifications of the security doors for your Melbourne home and you will find they have a fully welded steel insert grill, made in one piece for greater strength. They are then coated with an electroplating method for a zinc finish. This protects the door against the elements, ensuring it looks good and reducing the risk of corrosion.
Get a Free Quote!
25+ Years of Experience
Your One Stop Shop
5 Years Warranty
Free Design Consultation
Australian Owned & Operated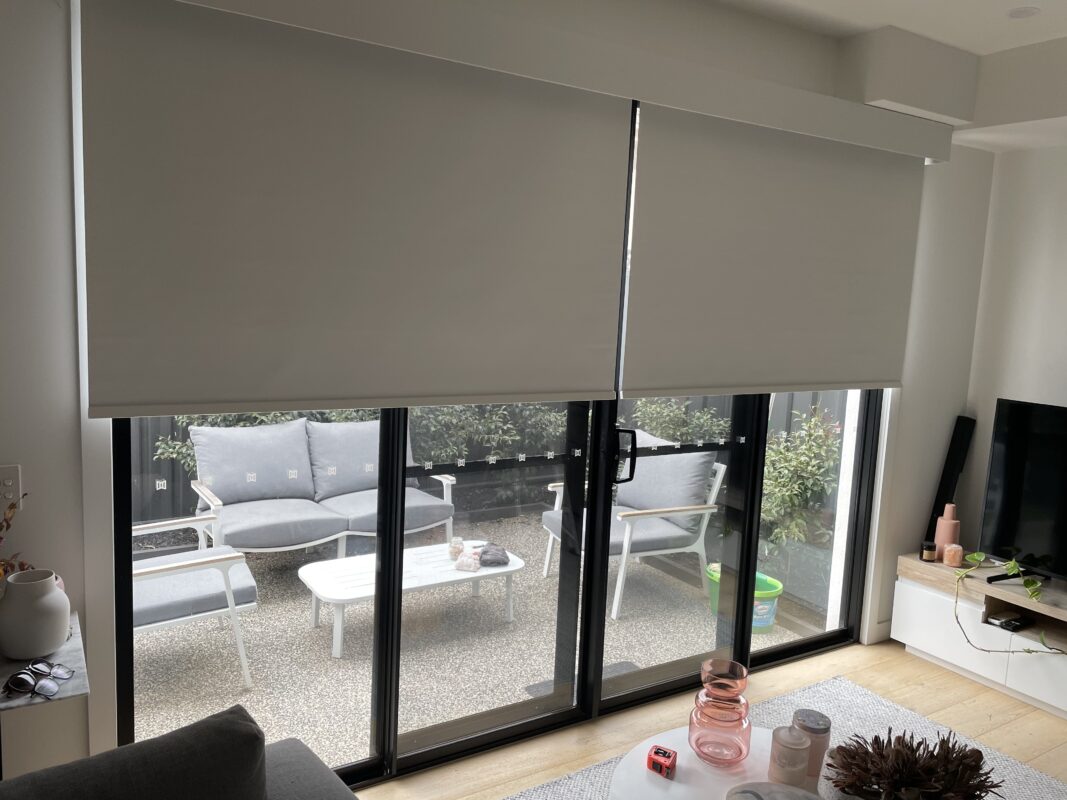 Customers Demand High-Quality Blinds in Melbourne
Many Melbourne residents are fitting roller shutters in Melbourne to create a full security barrier. They can be made to fit all types of windows, including bays. The blinds retract to a discreet housing unit above the window or door and can be operated using a variety of systems, including remote control and manual handles. Some of the shutters available offer a colour scheme and viewing panels.
In addition to the security elements of the Uniblinds range, we offer a large selection of internal and external blinds for Melbourne customers. On the inside, there are vertical, sheer, roman, Venetians and plantation blinds to name but a few. For the exterior, we offer a superb range of canvas awnings, which come in standard sizes, but are very often made to measure for each window and door of your home. We provide our wide range of products throughout Melbourne suburbs including blinds Coburg.
Get a Free Quote!
Are you Looking for Blinds in Melbourne?
It's a well-recognised fact that if you can prevent the sun's rays from landing on a surface, you greatly diminish the heat absorbed by the surface it's landing on. The most simple and effective way of doing this is to position a screen or blind between the sunshine and the surface. It's estimated that this can reduce heat absorption by as much as 80%, depending on the positioning of the screen or blocking surface. Anybody wanting blinds in Melbourne would do well to evaluate the range of options available through Uniblinds. Internal, vertical and horizontal blinds are still favourites amongst our customers and many agree that a blind awning or sunshades are also effective at preventing the sun from hitting the building. By using both types of screens, you can effectively keep your home relatively cool and free from the sun's damaging rays. Whether you're looking for indoor or outdoors blinds in Melbourne, we've got the widest and best choice as we also deal with roller shutters in Melbourne and security doors in Melbourne.
Read More
Don't Look Anywhere Else for Your Indoor and Outdoor Blinds in Melbourne
Blinds are not only decorative, but they add an extra element of security too. And whether you choose indoor or outdoor blinds for your Melbourne property from us here at Uniblinds, you can rest assured that you're getting premium quality products that are attractive, functional and long-lasting. We offer curtains and blinds Melbourne in both standard sizes together with made-to-measure options so you can get perfectly fitting blinds that will perform well and look amazing.
With over three decades of experience in supplying and installing all kinds of outdoor blinds Melbourne as well as curtains and blinds in Melbourne, we offer products and customer service that are second to none. Since setting up our business in 1991, we've concentrated on getting the quality and performance of our products just right and to make sure we achieve this, we follow strict manufacturing and quality control procedures. Our business has been so successful that we've been able to move out of our small unit in Collins Road Melton and now operate from two purpose-built factories. We also have two showrooms where you can view our steel security doors Melbourne, window roller shutters Melbourne and other products firsthand.
An Australian-Owned and Operated Business with a Reputation for Quality
Uniblinds are an Australian-owned and operated business with a reputation for providing quality products for residential, commercial and government properties, and our security blinds are no exception. We supply and fit curtain blinds and outdoor blinds in Melbourne that are designed to look good, shade your windows and last. All our products come with a standard 5-year warranty – we don't believe in giving you products that will need replacing within a few years. We design for functionality, longevity and then, good looks!
Of course, our attention to detail doesn't stop with our products. We're known for the quality of our customer service too. Nothing is too much trouble for our team, whether that's answering your queries, helping you to choose the best option for you with our free in-house design consultations or installing products in your property. All our installers of blinds Melbourne-wide are fully qualified, police-checked and insured; we understand that it can sometimes be a worry to let people into your home – at Uniblinds, we take that worry away.
Get the Wow Factor with Modern Blinds in Melbourne
Modern blinds are easy to find in Melbourne when you choose Uniblinds! We work with residential, commercial and industrial clients to transform their properties. Our team is the best in the business and we follow levels of quality control that ensures our customers get the best quality products every time. We'd love to know more about what kind of modern blinds you'd like to install in your property. Do you want something that looks super stylish with a splash of colour? Or would you like to go for a neutral colour that's easy to work with? Give our design team a call and let us know.
Expertly Fitted Curtain and Blinds in Melbourne for your Home
You may have the most delightful and attractive fabrics for your blinds in Melbourne but if they are not fitted with care and expertise, then they'll look cheap and ugly. They need to show precision and accuracy in positioning. There's nothing worse than seeing something of quality, poorly fitted. This is one of the major reasons why we have our own in-house fitting team for all the equipment and merchandise we supply. With quality craftsmen at every job we undertake, we know our customers are going to be happy with the finished job.
If you are considering using Uniblinds then please take advantage of our no-obligation FREE measure and quote offer. Contact us here via our online form and we'll call you back to arrange a mutually convenient time to visit your home. If you would prefer, you can make a call on 1300 864 254. The visit will only take 30 minutes on average and at the end, you'll have a solid quote. We offer our services. We offer our wide range of products throughout all Melbourne suburbs including:
Get a Free Quote!
Get a Free In-Home Consultation!