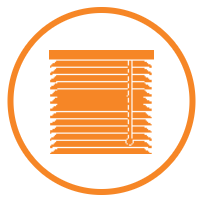 Blinds In Caroline Springs
Blinds in Caroline Springs can often fall low on the list of priorities of new build homes and renovations, but when Summer rolls around, they become a necessity that can't be ignored any longer. At Uniblinds, you can find expertly designed internal and external blinds to suit every style, taste and property that won't punish your finances. We have been manufacturing and installing our brilliant products in Australian homes for nearly three decades. Our clients' appreciation for our work has been reflected in the sheer number of world of mouth referrals we have received over the years. Today we are considered as one of the finest installers of blinds and security doors in the whole country.
Get a Free Quote!
25+ Years of Experience
Your One Stop Shop
5 Years Warranty
Free Design Consultation
Australian Owned & Operated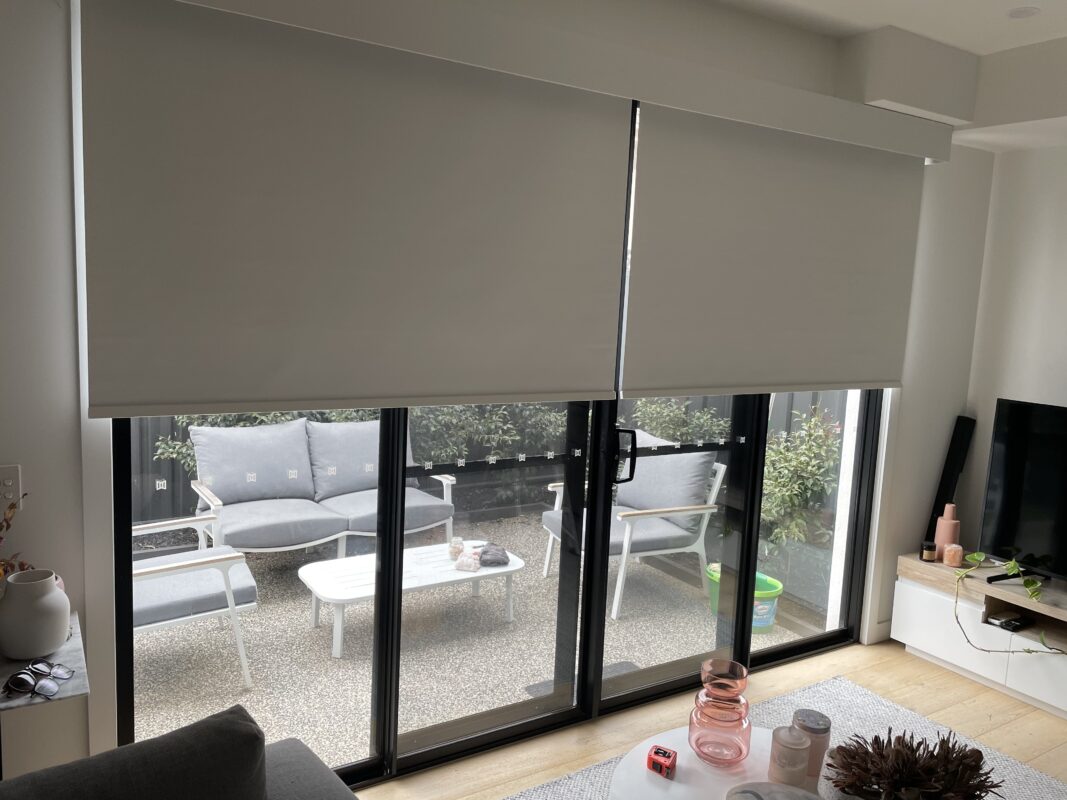 Superior Interior Blinds In Caroline Springs
It is easy to overlook the importance of blinds when you are decorating a home or designing an apartment. A majority of people will dismiss the sole function of blinds as providing shade from the sun. There are, however, many other benefits that go unnoticed. Quality blinds can drastically increase a property's value by providing superior aesthetics and usage. Alongside light control, privacy is one significant factor that often goes ignored. In dense neighbourhoods blinds allow house occupants to go about their private life in comfort and privacy. They can also offer good noise reduction whether the source comes from within the home or outside of it. The ability to regulate the interior temperature means that blinds offer energy efficiency by reducing reliance on air conditioning.
Get a Free Quote!
Quality Blinds in Caroline Springs From Brands You Can Trust
At Uniblinds, you will find the very best light and shade control solutions available. We stock the very best outdoor blinds in Melbourne, shutters, internal blinds, screen doors, steel doors and a whole lot more from industry-leading brands. Now high-quality blinds are more affordable than ever when you buy with us. We are committed to delivering great blinds and security doors in Melbourne's western suburbs to our clients at prices that don't break the bank.
Read More
Talk To Us About Blinds In Caroline Springs
If you are ready to buy external blinds in Caroline Springs, then make sure you take a look at what Uniblinds has to offer. All of our excellent products come with a five-year warranty and full professional installation. Our engineers are all fully qualified and police vetted so you can rest assured that your home is in safe hands while we conduct our work. We offer free consultation as well as a free quotation for all installs. Simply give us a call or book your appointment online to take the next step. Or why not stop by our showrooms in Victoria in person and we can give you detailed demonstrations on everything you like. We are certain that you will be impressed by the quality of our work, just like our many past clients who left testimonials on our website. Get in touch with us today and have your brand new blinds installed the right way!
Uniblinds – the Biggest Range of Blinds in Caroline Springs
For more than 20 years our professional team have been offering the latest in designs and trends for window coverings of all types. From internal and external blinds to security shutters, we offer not only the most comprehensive range but also over 45 years of combined experience.
The Uniblinds range includes roller blinds, panel blinds and even Roman blinds in Caroline Springs Our expert team will come to your home to show you the available options in our free in-home consultation, and then if you choose to go ahead, we can measure all the windows to make your perfect blinds.
We have experience working on homes, commercial and even government buildings, offering window furnishings and security screens, internal and external security and privacy options. We have been installing blinds in the western suburbs for many years and know how to do this well.
Our team include full-time staff for both manufacturing and installation, all fully qualified and police-checked so you can shop securely with us, knowing all our staff uphold the strict quality controls and procedures that we pride ourselves on.
If you are looking for the perfect window blinds in Caroline Springs, then find out more about what Uniblinds can offer you today.
Heritage or modern? This classic blind style for any décor in Caroline Springs.
Choosing the right blinds for your home depends on several things. The number one consideration for many people when you are choosing your internal blinds is usually style.
One of our most popular options for both Heritage and Modern style houses are Honeycomb Blinds. Also known as cellular shades, these are made with multi-cell fabric made from non-woven polyester. Not only does this material come in a variety of colours and designs, it can even be translucent or complete blackout. With outstanding insulation properties, keeping your home cool in the summer and warm in the
As our design teams are always keeping on top of trends, even the most modern houses can be on point with the latest colour palettes and design ideas. With a multitude of configuration options as well as easy to use control system (these can be corded or cordless), the Honeycomb Blind is a perfect option when you are looking for blinds in Caroline Springs.
What about security in Caroline Springs?
When it comes to improving your security, you might be considering alarms and cameras for your property. An easy way to make your home less appealing to criminals is to install a security screen – and this doesn't have to look industrial or detract from the external style of your house.
Here at Uniblinds we have a range of door grills available in aluminium and steel, but our most popular option is the award-winning Clear Shield.
Made from perforated stainless steel, this screen allows for clean air circulation and is easy to keep free from dirt and dust. This is also available in window security screens – so you can have the latest in design and technology helping to keep your home secure. Clear Shield is tested beyond the Australian Standards for security doors and screens, winning multiple awards.
If you would like to find out more about security screens or blinds in Caroline Springs, then talk to Uniblinds today or visit our showrooms in Epping and blinds in Point Cook.
Read Less
Get a Free Quote!
Get a Free In-Home Consultation!