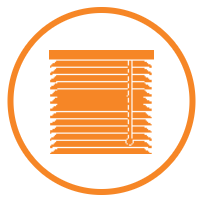 Blinds in Craigieburn
If you are looking for a way to change the look of your room, then updating your blinds in Craigieburn is a simple way to achieve a whole new style. Whether you are looking for a new aesthetic, or you would like to improve the privacy of your home, choosing the right window blinds online in Craigieburn will make all the difference. At Uniblinds, we have been helping our customers to achieve the style they want for more than 20 years – using the very latest in trends and technology. Whether you are looking for internal or external blinds in Willamstown, modern shutters or grills, our team are ready to help you find exactly what you need.
For the best choice of blinds in Craigieburn, look no further than Uniblinds – our online shop has a wide range of products with hundreds of images – and with our fully qualified team we are ready to help you today. We have been installing blinds in the western suburbs and know what homes need.
Get a Free Quote!
25+ Years of Experience
Your One Stop Shop
5 Years Warranty
Free Design Consultation
Australian Owned & Operated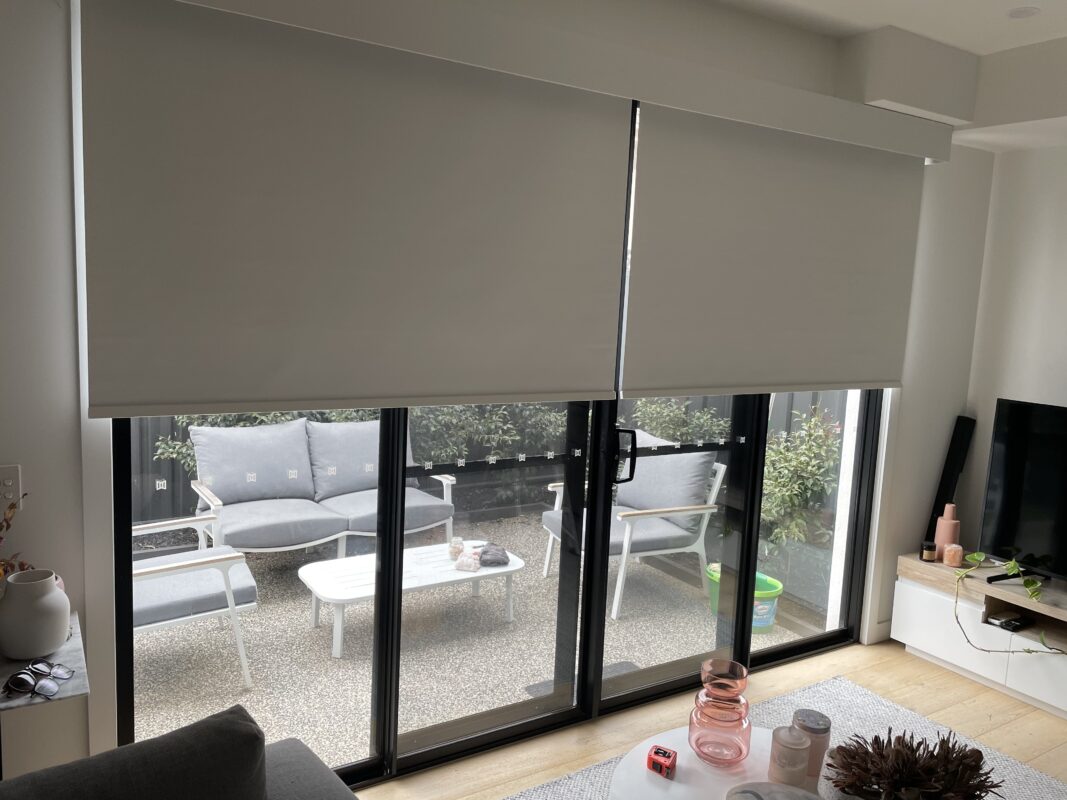 Blinds in Craigieburn – Budget-friendly options to help you style your home
Updating the look of your home doesn't have to be expensive. We know that choosing blinds in Craigieburn online can seem like a costly enterprise – so we want to reassure you that you can achieve excellent results without blowing the budget.
We love our vertical blinds – they are a stylish and economical option that offers excellent light control and excellent durability. Easy to operate, they are a simple way to update your space and ensure that you can maintain privacy while keeping light coming into your home.
Vertical blinds consist of slats that clip to a sliding track affixed to the top of a window opening. They are usually joined with chains at the bottom and are operated with a chain and cord – allowing you to tilt them, as well as fully open and close them.
Get a Free Quote!
Opulence and luxury – Craigieburn blinds
Not only are Vertical Blinds in Tarneit a budget-friendly option; they are also available in a range of colours to suit your personal style. If you need help with your decision, during our free in-home consultation, we will help you find the perfect Vertical Blind in Craigieburn for your home.
Roman Blinds are known for being classy and stylish, best suited for a more formally styled home. With their roots in Rome, to protect interiors from the dust coming off Roman roads, they were originally formed from dampened cloth. The Romans were notoriously houseproud, celebrating their station with ostentatious designs that they carried through in their blinds by using the best materials and intricate designs.
Today, Roman Blinds are operated through drawstrings and are available in block-out or translucent materials and can give an element of class throughout your home.
Read More
If you are looking for the best Roman blinds in Craigieburn, then you need to look at what we can offer at Uniblinds. Flick through our online gallery for inspiration or visit our showrooms where you can look at our quality materials and expert craftsmanship up close. If you would like to see more from our range of internal blinds, then give us a call today and arrange for a free in-home consultation or visit our showrooms in Werribee Blinds and Blinds Melbourne.
We Fit Outdoor Blinds in Craigieburn
Our outdoor blinds in Hoppers Crossing can offer you many advantages, and here at Uniblinds, we can provide outdoor blinds for your Craigieburn home to suit your style and budget. You can easily update the look of the exterior of your home, and we have many styles to complement your home.
Like our internal blinds, outdoor blinds can offer you light control for your home and depending on the type of blind you choose they may also be able to help with noise control, helping to make your home more peaceful.
What are your options for outdoor blinds in Craigieburn?
When you are looking for outdoor blinds in Craigieburn, Uniblinds can offer you canvas awnings and roller shutters. Our outdoor blinds help you to have a comfortable home, no matter what the season.
Canvas awnings can help you to keep out the heat and light. There is a reason they are a firm Australian favourite, and with a huge variety of colours and designs available, it is not hard to find one that will complement your home.
A canvas awning stops the light from coming into your home, and this can prevent UV damage from affecting the contents of your home. If you have ever suffered from sun-bleached furnishings, a canvas awning can provide you with the protection that you need.
We also have roller shutters in Werribee available for installation at Uniblinds. These offer the same benefits as canvas awnings but have more features. Chiefly, they can add another level of security to your home as they are made from aluminium, and they would be extremely difficult to break in through. As they are attached closely to your home and cannot be pulled off, your home is more secure.
They are fitted with internal controls for easy operation. You can choose whether you would like them up, down or somewhere in between, allowing you to control the light. They can also provide noise protection from the outside, so can minimise the noise of traffic or neighbours. By adding another level of insulation, roller blinds can keep you cool in summer and warmer in winter.
It can also prevent potential intruders from seeing the contents of your home, and this can deter them from breaking and entering.
Uniblinds: keeping you comfortable and secure
At Uniblinds, we can offer you a free at-home consultation to discuss your options with you. We will measure your windows and doors to make sure that you get an exact fit. 90% of our products are Australian made, and your outdoor blinds will be custom-made to suit your requirements.
With outdoor blinds in Craigieburn from us, you can look forward to being more comfortable in your home, as well as having added security for added peace of mind. We have an excellent reputation, and we have been trusted by many customers to bring solutions to their security. With over 25 years in the industry, you can trust us to bring you the best service.
Some of the other areas we services are:
Contact us today or visit one of our showrooms in Epping or blinds in Melbourne.
Read Less
Get a Free Quote!
Get a Free In-Home Consultation!