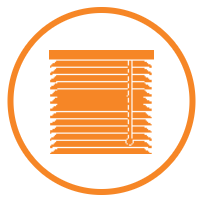 Blinds in Hoppers Crossing
Many of us love the sunshine because it allows us to spend time outdoors with our family and friends and enjoy the Australian lifestyle. However, the sun can cause homes to become uncomfortably hot, which is where outdoor blinds become the ideal solution. Outdoor blinds in Hoppers Crossing allow you to fit awnings or shutters to your windows to protect the interior of your home, while not compromising on the way your house looks from the outside.
At Uniblinds, we sell outdoor blinds near Hoppers Crossing that can add a stylish and functional addition to your home.
Get a Free Quote!
25+ Years of Experience
Your One Stop Shop
5 Years Warranty
Free Design Consultation
Australian Owned & Operated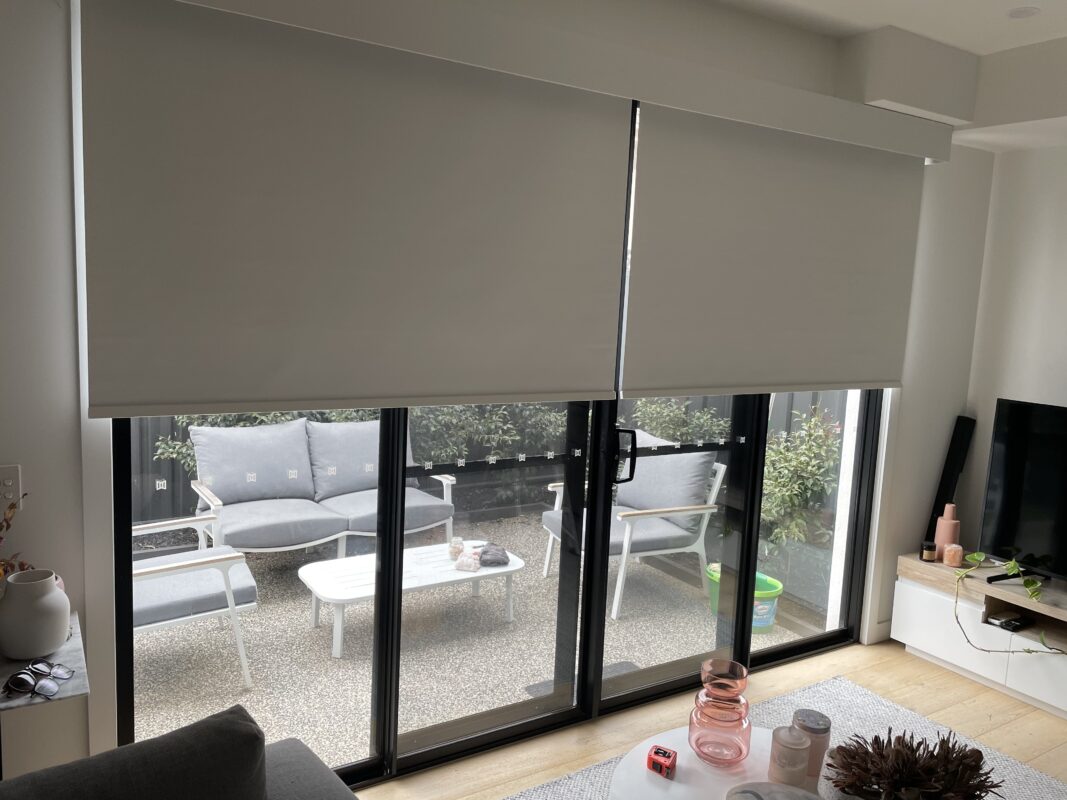 Get your outdoor blinds today in Hoppers Crossing
For window blinds near Hoppers Crossing, look no further than Uniblinds. Our range is sure to delight and suit your home, allowing you to reap the benefits.
You can browse through some of the external blinds online in Hoppers Crossing to give you an idea of what we sell and provide inspiration for your home.
At Uniblinds, we offer a free in-home consultation where we will measure and give you advice on the best outdoor blinds for your space and lifestyle. As we have over 25 years of experience installing outdoor blinds in the western suburbs, you can be confident that your home is in the best hands.
Make your home more comfortable and stylish with canvas awnings and roller shutters from Uniblinds. Contact us today for your in-home consultation or come and visit us in one of our showrooms in Epping Blinds and Blinds Melbourne.
Get a Free Quote!
Blinds with a Personal Touch in Hoppers Crossing
Like most companies, we have a website where you can see what we do and the products and services we provide. But that doesn't imply we sell off-the-shelf blinds that you are expected to install yourself. Far from it.
We believe in the personal touch and dealing with our customers face-to-face. So you can contact us through the website, ask questions about awnings in Wollert and arrange a free consultation. But, after that, we come to you.
Our initial consultation enables us to assess what you need and offer you advice about type, style, colour, materials and suitability of particular blinds. We won't try to sell you something just because it's best for us but want it to be best for you.
Once we've decided what's needed, we'll measure the space and give you a fixed price quotation that covers everything. Until you accept, you have no obligation at all.
Every blind is custom-made in our manufacturing facility. This means we can produce blinds to suit every space, no matter what its size and shape. We'll then fit professionally and ensure it does what's needed.
That's not the end because we want all our customers to be perfectly happy with whatever they buy. So we provide excellent after-sales service for as long as you need it. Buying blinds from us is a two-way partnership and you'll be happy with the experience.
We have a wide variety of designs for our outdoor blinds in Hoppers Crossing
We have a range of canvas awnings and roller shutters for sale at Uniblinds that are perfect for those glorious sunny days.
By fitting external blinds to your Hoppers Crossing home, you can help to maintain a cooler, more comfortable temperature inside. Canvas awnings work well to keep the heat out and, as they come in a range of styles and colours, you will be able to find one that fits the style of your home perfectly.
Canvas works well as an insulator to disperse the heat and prevent it from entering your house. With a canvas awning, you do not need to rely on air-conditioning units as much and therefore, you can save you a lot of money over time, so they are a good investment.
Supplying the Best Blinds in Hoppers Crossing
When installing internal blinds in Hoppers Crossing, you want to buy ones that look good, fit in with your décor, work effectively and improve your property's security, energy efficiency and comfort. And you need to do all that within your budget.
That's quite a challenge but it's one we here at Uniblinds are used to meeting every day. We're confident the blinds we supply are the best available and we back that up with long warranties and excellent after-sales service.
Why our Blinds and Window Shutters in Hoppers Crossing are the Best
Why are our blinds and shutters the best you can get in Hoppers Crossing? There are plenty of reasons:
We're a family-run company that cares about its customers, so we do our best to ensure you get exactly what you need.
All our awnings in Mill Park and door products are made in our manufacturing facility where we use the latest equipment and techniques and where we employ extensive quality control checking at every stage.
We use the best materials because we know they are durable, strong and will do what is required of them for a long time.
Every product is custom-made after conducting a site survey and taking accurate measurements of the space to be covered. That way, we know every blind and shutter will fit precisely with no gaps or workarounds.
We install all our products because we can't risk our reputation on do-it-yourself jobs that may not be done properly. For this reason, we only use our own company installation teams rather than relying on contract staff.
All our employees are knowledgeable, experienced, highly trained and, most importantly, extremely professional and eager to do a first-class job.
Your Search for Roller Blinds in Hoppers Crossing is Over
How long a company has been in business can tell a lot about the quality of their products. We're proud to have our doors open since 1991 and we're sure that the quality of our roller blinds in Hoppers Crossing are what has kept our customers incoming back time and time again. Our team is dedicated to supplying and installing the best quality roller blinds that tick all boxes in terms of style, practicality and durability. We'd love to hear more about your property and what visions you have for the finished look. Get in touch with us now and tell us what you need or call into our showroom to see our designs for yourself.
If you like the idea of being able to shut out excessive heat from entering your home with a canvas awning, yet you would like further benefits, we also sell roller shutters in Hoppers Crossing that make an excellent choice.
With a roller shutter, you can also shut out light and noise, making the inside of your home an oasis of calmness. What's more, these shutters are easy to use with internal operation.
Roller shutters also help to protect the contents of your home because they add additional security to your property by deterring thieves and not allowing anyone to see inside.
With both canvas awnings and rollers shutters, you can also protect the contents of your home from the harmful UV rays and avoid issues like fading.
Get a Free Quote!
Get a Free In-Home Consultation!