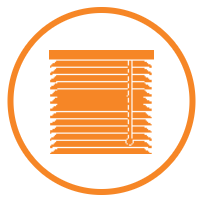 Blinds in Mill Park
Whatever space you are cultivating, whether it is a home, an office, or a commercial property, finding the right blinds in Mill Park and beyond can be complicated – especially if your sizing is not 'standard' or you want the design to complement the decor or aesthetic.
Get a Free Quote!
25+ Years of Experience
Your One Stop Shop
5 Years Warranty
Free Design Consultation
Australian Owned & Operated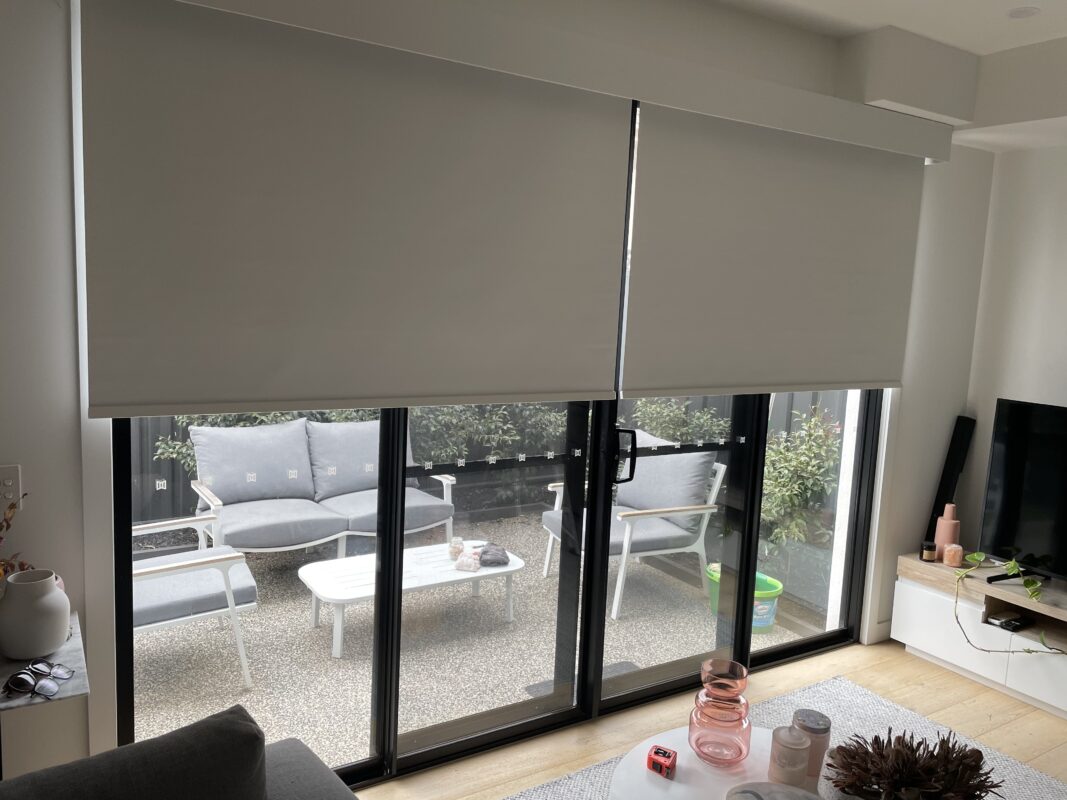 Need Internal or External Blinds in Mill Park? Uniblinds Have the Solution
Uniblinds (leading supplier of roller shutters in Melbourne), offer a bespoke design, manufacture and installation service for blinds, screens, doors, and window furnishings that is trusted by customers across Australia. Since 1991, we have been providing amazing customer service and innovative solutions for residential, commercial, and government properties – and with a combined 45 years of experience in our management team and fully qualified, expert staff on hand, you can be sure that no matter your budget and your design ideas, we can help you make them a reality. We offer a comprehensive catalogue of product types that combine industry-leading specifications with forward-thinking design – and with a free, no-obligation design consultation you can get our experts to help you find the perfect finishing touch to your space, whether it is inside or al fresco.
Uniblinds have the solution – and can help you find the perfect window blinds in Mill Park for your space, inside or out.
Get a Free Quote!
Why Window Shutters for Mill Park are a Practical Choice
Compared to other window coverings such as curtains, blinds offer a much greater level of flexibility and adaptability so they're a practical solution throughout your property. They:
are available in a great many styles, patterns and colours so you can choose ones that complement your existing décor perfectly or provide a contrast that makes a design statement
can be supplied as a variety of types, such as Venetian, roller, Roman or vertical blinds or as plantation shutters for Mill Park that add a classic touch
may be installed as internal or external blinds, the latter including security shutters or awnings for Mill Park that can provide shade and shelter for your outdoor entertaining areas
are in various materials such as fabrics, wood (including faux wood) and aluminium, so they're suitable for internal and outdoor use, and in rooms such as kitchens and bathrooms where there is a lot of moisture
can be installed for windows and doors of various sizes and shapes
have many uses, providing additional security, improved comfort levels, reduced heating and cooling costs, enhanced property values and appearance, and less noise pollution.
With our experience and method of supplying and installing window shutters, we can ensure that the flexibility and practicality are maximised. All our blinds are made from the finest materials that are durable, resist stains and corrosion, and will give a long life to your blinds.
We enhance the adaptability of plantation shutters in Doreen by custom-making them after measuring your space. This not only ensures they fit exactly but also means that we can supply blinds for any practical size and for unusual shaped windows and doors.
We manufacture using the latest equipment and techniques that ensure all of Uniblinds' blinds are practical, long-lasting, good looking and will deliver everything you need. So book a free consultation today to start the process.
External Blinds in Mill Park
For most of us, the Australian climate is one of our favourite parts of living in this wonderful part of the world – but there is a reason that external blinds in Mill Park are so popular. Here at Uniblinds, we stock two types of external blinds – the canvas awning and the roller shutter.
The canvas awning is available in a range of colours and designs and is an Australian favourite for keeping the heat out of homes while adding some style. The roller shutters have all the benefits of a canvas awning, but with better light and noise control plus a handy internal operation and the added benefit of security.
For internal and external blinds in Mill Park, you can trust the professionals at Uniblinds to help you make the right choice. We provide our wide range of products throughout Melbourne suburbs including blinds Preston.
Read More
Internal Blinds in Mill Park
There are several things to consider when looking for the right blinds in Mill Park online. Below is a handy checklist of what you need to think about when designing your window furnishings.
Size: sometimes, you can 'get away' with buying off the shelf window coverings, but if you have interestingly sized windows then you need to be sure of the size of the opening before looking at designs and materials.
Style: This can be the hardest part of deciding on the right blinds in Mill Park. Our design team will give you ideas and images to help you think about what would suit the aesthetic of the space you are using – whether you need something more traditional to suit a heritage property, or something more modern.
Colours: This is where your creative juices can really get going – and where our talented design team can really help. We have several 'standard' colours and designs available in our blinds for Mill Park and beyond, but we do love a challenge and are always willing to find something completely unique and interesting should your colour scheme and personal style need.
Installation: unlike some other companies that provide installation of window furnishings, here at Uniblinds we have our own in-house team of specially trained installers – no contractors here, so your internal blinds in Mill Park will be installed when you need them to be, and the job will always be completed to the highest standards.
For more information about the range of internal blinds in Mill Park, contact the team for a design consultation. Other products we offer besides security doors in Mill Park, blinds and modern shutter for your home.
Other services and areas we serve include:
Get a Free Quote!
Get a Free In-Home Consultation!