Blinds in South Morang
Whether your home is one storey or five, modern or traditional, understated or grand, internal and external blinds in South Morang are what make an apartment or house a home. You can protect your privacy and security, without compromising on aesthetic consistency and style, with Uniblinds (leading supplier of roller shutters in Melbourne).
25+ Years of Experience
Your One Stop Shop
5 Years Warranty
Free Design Consultation
Australian Owned & Operated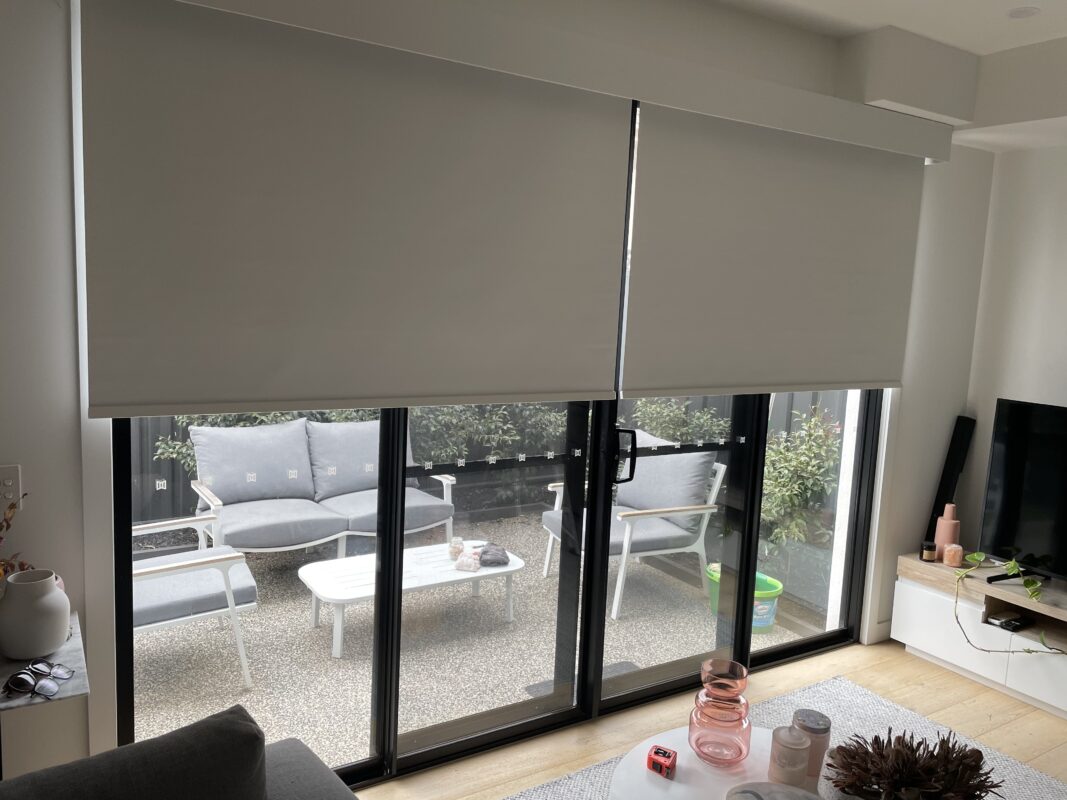 Why Choose Uniblinds for Your Blinds in South Morang?
We are a team of professionals with over 45 years of combined experience in the world of designing and installing window furnishings, screens, and security doors in South Morang. We are deeply passionate about providing you with high-quality, durable, and reliable security features. Raising the value and aesthetic appeal of your home while keeping you and your family safe.
We have been in the business for 35 years, and in that time, we've serviced and secured many highly satisfied return customers. We don't fob you off with unreliable or extortionate independent contractors: each and every one of our installers is a member of our highly trained, police-checked staff, and everybody we hire is subject to the same strict quality control procedures we have in place for all of our products and services, ensuring that you end up with the highest-quality finished set of window blinds in South Morang, window furnishings, or doors.
Get a Free Quote!
External Blinds for Your South Morang Home
External blinds give you that extra little bit of peace of mind while adding some pleasing flair (and an additional layer of security, light control, and climate control) to the outside of your home. Our canvas awnings and roller shutters add something special to your home or business while making the interior easier to protect and more comfortable to inhabit.
Read More
Unbeatable Blinds in South Morang
Our online blinds in South Morang gallery is an excellent demonstration of just what we can achieve – the sky's the limit! For a FREE in-home consultation, feel free to reach out to us today using the details on our website!
We provide our wide range of products throughout Melbourne suburbs including security doors Mill Park.
Over 90% of our materials are Australia-made by locals just like yourself, and we pride ourselves on going above and beyond when it comes to customer service. We will guide you throughout every step of your remodelling or refurbishment project, whether you're worried about security, want to increase your property value, or want to bring a fresh new look to your interiors or exteriors. Whatever your furnishing and security needs, we've got you covered.
With that in mind, please read on to discover a little more about what we can offer you
Internal Blinds in South Morang
Internal blinds are an excellent way to ensure privacy during your everyday comings and goings, as well as your most memorable moments. Whether it's a date night with your partner, quality time with your children, or an average day working from home, nobody wants to be observed in their retreat from the wider world. Blinds in South Morang are an affordable, efficient, and modern solution that can be less cumbersome and more effective than curtains. They are also excellent for climate and light control when you need to block out the glare of the sun during that sweltering summer heat! We offer vertical, Holland, sheer, Roman, Venetian, and plantation styles, to name just a few! Other products we offer besides security doors and blinds are modern shutter for your home.
Read Less
Get a Free Quote!
Get a Free In-Home Consultation!