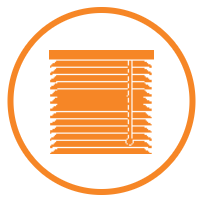 Blinds in Sunbury
If you are looking for blinds in Sunbury online, then Uniblinds have got you covered. Whether you are looking to revamp your home décor and add extra elegance with a Roman Blind, or you are looking for the best way to protect your home using security doors, Uniblinds have the expertise to help you find the right solution. We have been helping people find their perfect window blinds in Sunbury and beyond for nearly 30 years – and in that time we have perfected our range to make sure that no matter your taste and style we can find exactly what you need. Our experience with installing blinds in the western suburbs means we know what will work for your home.
Trust the experts and speak to our team to find your perfect blinds in Sunbury online from Uniblinds.
Get a Free Quote!
25+ Years of Experience
Your One Stop Shop
5 Years Warranty
Free Design Consultation
Australian Owned & Operated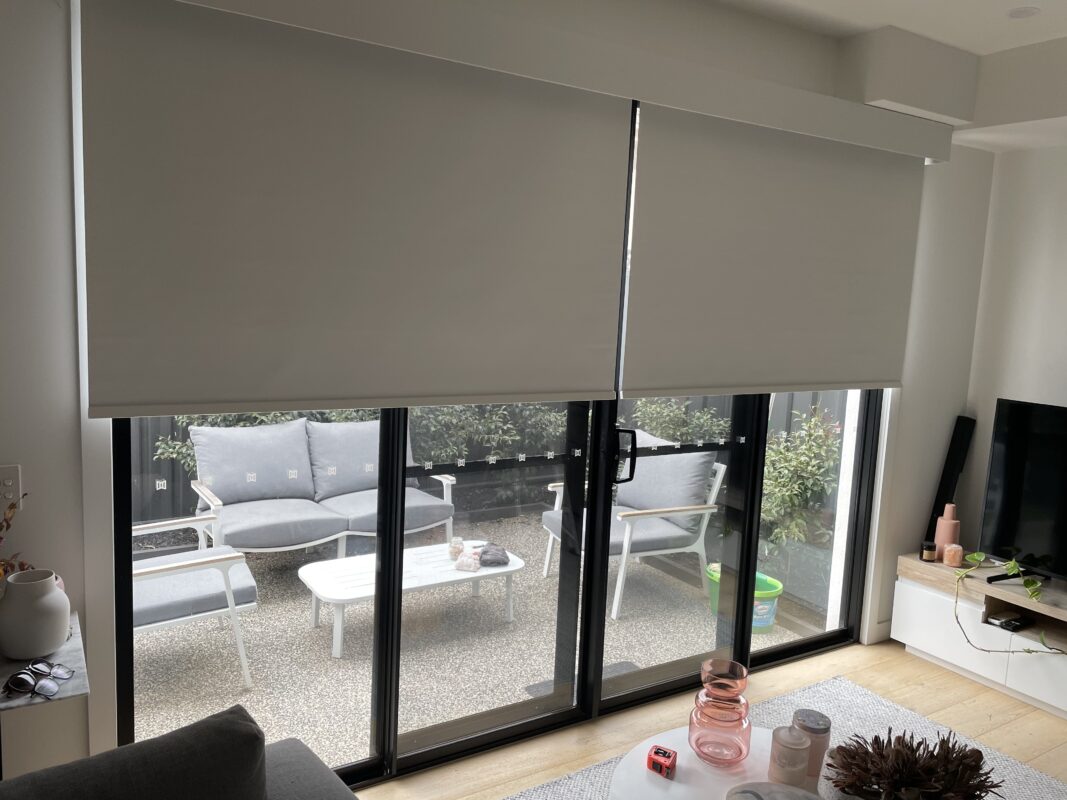 Expert care of Outdoor Blinds in Sunbury from Uniblinds
We are dedicated to helping you find your perfect blinds in Sunbury and beyond. We have two showrooms and hundreds of pictures in our galleries, but nothing beats seeing samples and ideas in your own home. That is why, as part of our service, we offer free in-home consultations with our fully qualified experts – so we can help you make the best decision to suit your home, your style, and your budget. Contact us for your free consultation today, or visit our showrooms or our website to check out our collection of blinds in Thomastown and roller shutter in Melbourne
Get a Free Quote!
Big windows or Blinds in Sunbury – No problem!
Finding the right coverage for a larger window or a bi-fold door can be complicated, but you don't have to compromise on style with Uniblinds.
We have a range of options suitable for larger opening blinds in Sunbury.
Panel Glide
As far as internal coverings go for larger openings, the Panel Glide is a luxurious option that gives a stunning visual effect. A modern take on the classic Vertical Blind, the panels glide effortlessly across an opening to provide the exact level of light and privacy that you require. A wide fabric panel – either translucent or blockout – is attached to the opening and can slide across to cover as and when required. Panel Glide systems can even be used to divide a room or an open area.
Read More
Honeycomb Shade
Outdoor Blinds for Properties in Sunbury
We love Sunbury for lots of different reasons. It's the birthplace of the Ashes and it is one of our state's oldest wine regions. And what we love even more is our part in making this suburb safer and more beautiful by supplying outdoor blinds in Sunbury to our customers. Our blinds are the best quality and most stylish outdoor blinds you'll find in Melbourne so why look anywhere else? Just get in touch with us and we'd be happy to tell you about some of the properties that we've worked on in Sunbury.
The favourite of trendsetters, the Honeycomb Shade is sometimes called a cellular shade as it is made from a multi-cell blanket made from non-woven polyester. This can be put together to make several configurations to suit any size opening and can be made from spun lace for a translucent effect, or fully blockout. These blinds have amazing insulation properties, so they keep your room warm in the winter and cool in the summer. They also are energy efficient due to low thermal transference – so choosing a Honeycomb Shade can save you money on your energy bills! Available in a range of colours, you are bound to find the perfect blind for you.
Uni-Screen Retractable
Whether you have French doors or bi-fold doors, finding an effective way to screen out insects but still allow a free flow of air can be challenging. The Uni-Screen retracts easily and suits both a traditional or modern style – and we can supply and fit these expertly.
Of course, we also offer a range of external blinds in Sunbury. We have the Australian favourite Canvas Awning – perfect for keeping the heat out while adding style, and because it is available in a wide range of colours and designs, we are confident you can find the right option for you. If security is important to you, you might want to consider an aluminium Roller Shutter. Giving all the benefits of a Canvas Awning, these Shutters also offer light and noise control with easy internal operation.
Some of the other areas we services are:
Get a Free Quote!
Get a Free In-Home Consultation!