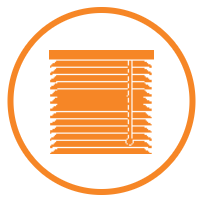 Blinds in Thomastown
It can be easy to settle for inexpensive blinds in Thomastown that seem like a bargain when you see them in the shop only to be disappointed when they are installed in your home. Poor light blocking, signs of sun degradation and flimsy functionality are all signs of poor quality blinds. The savings made on the initial purchase are not enough to outweigh the frustration of substandard performance and given that some of these signs may not present for a while it might not be possible to get a full refund on them. That is why it is important to invest in quality blinds in Thomastown that are going to do what you need them to do and last a lifetime. At Uniblinds, we only deal with the very best brands that are guaranteed to put a smile on your face every time you use them.
Get a Free Quote!
25+ Years of Experience
Your One Stop Shop
5 Years Warranty
Free Design Consultation
Australian Owned & Operated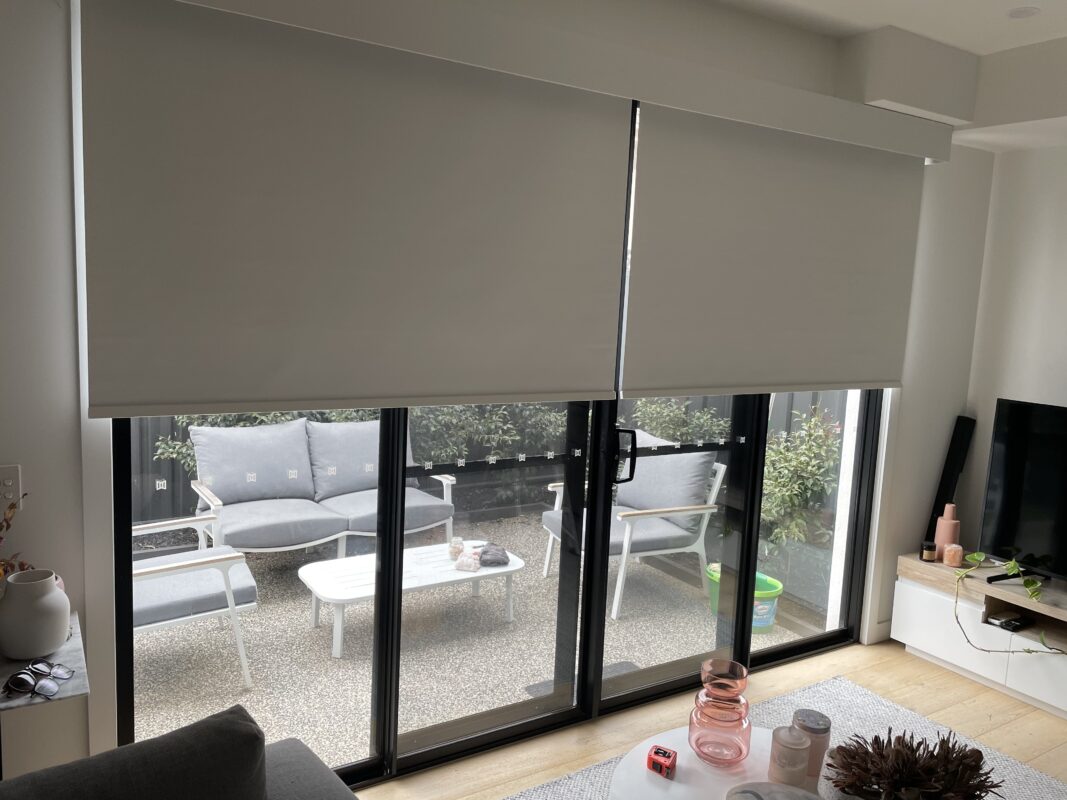 Come And See Our Blinds In Person in Thomastown
There is no better way to get a full picture of the blinds in Thomastown or security doors you are interested in than by interacting with them yourself. You can view our work today in person by visiting one of our showrooms or buy online in either Mernda blinds or blinds Melbourne, where you can see some of the products we offer from the very best brands such as:
Diamond Grill Aluminium Doors
Colonial Cast Aluminium Doors
Alspec Aluminium Cast Doors
Steel Grill &s Aluminium Frame Doors
Clearshield Perforated Stainless Steel Doors
Get a Free Quote!
Trust the Experts for Blinds in Thomastown
Our management has more than 45 years' experience in window furnishings between them, and we have our own manufacturing and installation staff. Therefore, you can rest assured that every person you speak to at Uniblinds is not only fully qualified, they are also experts. All our staff are fully police-checked, so you can feel safe having them in your home for consultation and installation. We know what works, and we are on hand to help you through the whole process – from concept to design, manufacture and installation – and beyond. We have been installing blinds in the western suburbs and know what your house needs.
Have a look through our gallery at all the options to see what style speaks to you. Whatever style you choose, we will bring our range of blinds in Thomastown to you as part of our free in-home consultation, where one of our experts will guide you in choosing the perfect option to suit your home and budget. You can also visit our website for Blinds in Campbellfield and Blinds in Sunbury to see our products!
Read More
Uniblinds – Australian Owned And Operated
If you are looking for the very best security doors in Thomastown, then do not make your purchase before you have taken a look at the kind of service we can offer you. Uniblinds is the number one producer and installer of blinds and home security solutions offering premium brand name products at affordable prices. No other company offers the same level of excellence at such great prices. You can view some of our work in our gallery on our website where you will also find our satisfied client testimonials. We are entirely Australian owned and operated and relish the opportunity to improve the condition, privacy and protection of your home. Contact us today to arrange your free consultation and receive a no-obligation quote for installation. You'll be happy you did!
Beautiful Thomastown Blinds
Uniblinds have been helping our customers in Thomastown and beyond to transform their homes with our range of window coverings, screens, door grills and blinds in Thomastown.
Whether you are looking to improve the security of your home, add some privacy, control the light or just make your home more beautiful, you can find exactly what you need at Uniblinds.
Buying blinds online in Thomastown needn't be daunting – you can see our full range of each type, with many pictures to give you an idea of how they look in situ, without leaving your house. Of course, we do have two showrooms where you can physically touch and enjoy the beautiful materials and expert craftsmanship in person too, but we are so dedicated to providing you the easiest experience that our expert design team can visit you a home to provide a free consultation. We believe there is nothing like seeing the materials and designs in the room you want them in!
The Holland Blind in Thomastown – A firm Favourite Steeped in History
The Holland Blind in Thomastown is a popular style that is basically a roller blind.
Originally made with Dutch linen, the Holland Blind used to be operated as a 'book fold', where the cloth lay in folds and was raised by a pulley to cover windows. As technology advanced, a spring was used to operate them – although this took a while to catch on as people were wary!
Today, the Holland Blind has seen a fashion overhaul, making them a perfect choice for any home, whether modern or heritage. Our Holland Blinds are operated via a smooth chain-operated clutch system and offer excellent privacy options. The combination of bold, modern fabrics and extruded aluminium bottom rails make them a fashionable choice for trend setters.
If you like the style of the Holland Blind but want a more delicate look, then we can offer our Sheer Blinds – operated in the same way, they are manufactured using sheer material. This helps you to retain your window view during the day, and when combined with traditional Holland Blinds you can have the ultimate in light and privacy, depending on your needs.
Read Less
Get a Free Quote!
Get a Free In-Home Consultation!