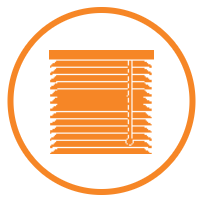 Blinds in Werribee
If you're looking for blinds in Werribee? Contact Uniblinds as our management team have over 45 years of experience in window coverings and security doors in Melbourne. Together with our fully qualified and police checked manufacturing and installation staff, we have been providing Australians with high quality, beautiful and practical security screens, bug screens and window blinds in Werribee and the blinds in Melbourne's western suburbs.
Whatever your personal style, and the look you want for your home, we have a huge range of blinds online for Werribee residents to choose from. Whether you are styling a heritage house or a modern apartment, our design team will work with you in your home to create the perfect look and finish for your windows. While internal blinds are one of our most popular options, we also offer a wide range of security doors in Donnybrook and security doors in Tullamarine too – so whatever your door or window covering needs, Uniblinds can help.
Get a Free Quote!
25+ Years of Experience
Your One Stop Shop
5 Years Warranty
Free Design Consultation
Australian Owned & Operated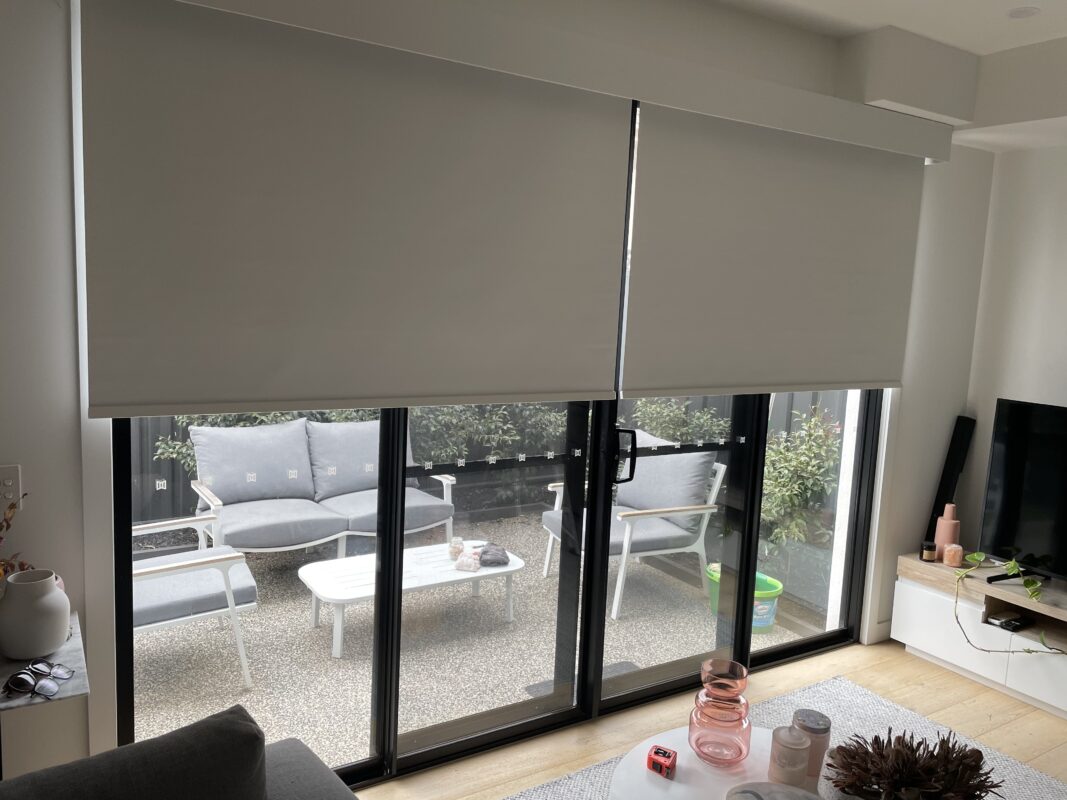 Roller Blinds & Plantation Shutters in Werribee
Whether your style is classic or modern, choosing Venetian Blinds in Werribee makes a statement in your home, while offering you complete control of the level of light and degree of privacy.
Venetian blinds are available with aluminium or timber blades, and they can easily be pivoted to control the light getting in. If you are looking to add contemporary style to a room, or there is a high chance of humidity (such as in a bathroom or a kitchen), then our aluminium blades are a great choice. Easy to keep clean and a joy to use, our aluminium blades are chic and modern.
If you are looking for more warmth in a room, then choosing timber blades is an excellent option – and very well-suited for those looking for more Heritage styling.
Get a Free Quote!
In-home consultation for Werribee blinds
If you like the idea of Venetian Blinds but want something more substantial, then why not consider Plantation Shutters?
This style uses broad slats of wood that are mounted in a solid frame, originally intended for use in buildings before glass was used in openings. They were specifically created to keep inclement weather out when necessary – and were perfect for use on plantations in the New World, hence the name. They are sometimes known as louvres or jalousies and use a rod to open and close the slats, controlling the light and the privacy. Although wood is the classic material for Plantation shutters, they can be made from plastic or a composite material if you prefer – and to really let the world in, most can be fitted with hinges, allowing them to be completely folded open.
Read More
Here at Uniblinds, we know that choosing your internal window blinds online in Werribee can be daunting. That's why we have a wide range of images on our website so you can see some options. If you prefer to see them in person, we have two beautiful showrooms, in Epping and security doors Melton so that you can view the quality of materials.
The Best Outdoor Blinds in Werribee
If you're looking for the best quality outdoor blinds in Werribee, we've got you covered! Uniblinds supplies and installs the highest quality outdoor blinds that are practical and stylish. Our aim is to tick all boxes when it comes to providing exceptional products and customer service to match. We've been in this business since 1991 and we've learned to zone in on what it is that our customers need during this time. Our team is the best in the business and we'd love to show you why. We can supply blinds for residential, commercial and industrial properties so give us a call and tell us what you need.
What really sets us apart is that we offer a free, in-home consultation. This means that one of our friendly, police-checked team will visit you and your family to help you choose the right blind – with samples available and a good eye for style. Our designers work hard to stay on top of trends so that we can offer you the latest styles to suit your tastes, and when we visit you in your home we want to know how you want your blinds to look – and what your budget is – so we can show you some options and examples that we think might be suitable.
If you are looking for the very best options for blinds in Werribee, then contact the team at Uniblinds today regarding any queries such as outdoor blinds in Hoppers Crossing or Blinds in Altona.
Read Less
Get a Free Quote!
Get a Free In-Home Consultation!