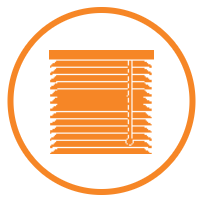 Roller Shutters in Wollert — a Practical Solution
Curtains are the traditional coverings for windows but they have several drawbacks including a tendency to become dirty and dusty. Roller shutters are a practical alternative or can be used in addition to curtains and indoor blinds .
All our Wollert roller shutters available in Wollert are custom-made so can be produced in any style or size to meet your needs. In larger sizes, they're suitable for commercial and industrial properties while smaller versions are perfect for domestic windows and doors. Every type is available with different options so you can choose exactly what you want.
Get a Free Quote!
25+ Years of Experience/h3>
Your One Stop Shop
5 Years Warranty
Free Design Consultation
Australian Owned & Operated
Custom-made to meet your Needs Exactly
You can gain all these benefits and more by installing our high-quality roller shutters. They're easy to operate, either by manual controls or automated using a remote controller or an app on your phone. They're also available in a variety of colours that can either complement your home's décor or provide an attractive contrast.
The range of types and styles we have available means you're sure to find one that suits your needs. That's guaranteed because each roller shutter is custom-made so it fits the space exactly and can be optimised in any way you require.
We don't simply supply off-the-shelf roller shutters because we know they're unlikely to be what you want. Instead, we'll visit your property, conduct a survey and measure where each shutter is to go. Then we'll manufacture the shutter, so it exactly meets your needs and install it properly, so it fits and operates perfectly.
Benefits of Fitting Roller Shutters in Wollert
Each roller shutter is an investment in your property and the cost will depend on the size, style and options you choose. Whatever the cost, every shutter we supply provides a large number of benefits:
Extra security since roller shutters over windows and retractable screens in Melbourne give an additional layer that intruders have to break through. Since most thieves want an easy life, they'll tend to ignore properties fitted with shutters and go for an easier target. Even if they do attempt to break in, our shutters are strong and are not easy to get through.
You can control the amount of light coming through your windows by having the Craigieburn shutters completely closed for full darkness or partially or completely open depending on what light you need.
Reduced energy costs and increased comfort by providing an extra layer of insulation to keep you cool in summer and warm in winter when the shutters are closed. Some shutters have additional insulation and can prevent up to 70% of heat loss in winter and up to 90% of heat gain in summer, reducing the need for air conditioning and heating.
Lower external noise since the extra insulation layer acts as a soundproofing barrier.
Increased value for your home due to the benefits that roller shutters provide. Read More
That's not the end because we believe in supporting our customers right through the whole process. So we provide help and advice before you buy to ensure you obtain the correct external blinds online and then give excellent after-sales service to ensure you're totally happy.
Book a free consultation with Uniblinds today and start feeling the benefit.
Get a Free Quote!
Get a Free In-Home Consultation!