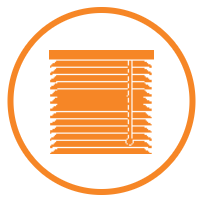 Roller Shutters In Hopper's Crossing
Are you looking for roller shutters in Hoppers Crossing for your home or business? UniBlinds leading (leading supplier of roller shutters in Melbourne) now services this region and offers a huge variety of fine quality blinds and shutters to choose from.
Get a Free Quote!
25+ Years of Experience
Your One Stop Shop
5 Years Warranty
Free Design Consultation
Australian Owned & Operated
Talk To Us About Security Shutters In Hoppers Crossing
When you buy quality roller shutters in Hoppers Crossing, you also need to ensure that these blinds are installed by professionals. Unskilled installation teams could cause damage to your blinds' hardware or could install these window coverings askew which could reduce the life expectancy of your blinds.
At UniBlinds, our roller shutters installation in Hoppers Crossing teams undergo extensive training to ensure that they are fully equipped to install blinds effectively. Furthermore, our company does a background check on all employees to ensure that you, your home and all of your belongings are in safe hands when our teams arrive on your property for installations. We having been installing our security products all over the western suburbs, such as blinds Epping & blinds Craigieburn. Our years of experience allows you to rest assured that your installations are in good hands.
Get a Free Quote!
High Quality Roller Shutters In Hoppers Crossing
All of our products are manufactured right here in Australia and 90% of our materials are from Australian sources. We only use quality grade materials for all of our blind and roller shutters in Hoppers Crossing for manufacturing and service all industries from domestic to industrial.
At UniBlinds we have over 45 combined years of industry experience and we are members of the Blind Manufacturers' Association of Australia and the National Security Screen Association. When you buy from our company you are not making a purchase, you are making a quality investment for your building.
Read More
You Have A Variety of Roller Shutters in Hoppers Crossing to Choose From
You can have a look at a huge variety of shutter and blind types when you visit one of our showrooms. We manufacture blinds in different styles, colours and of different types such as the following:
Exterior blinds – Our security roller shutters in Hoppers Crossing are designed to enhance home security, privacy and will keep your home doors and windows protected from natural elements. These roller blinds also offer lots of functionality and will enhance the overall look of your home. Our outdoor blinds in Western Suburbs are built with a homeowner in mind, combining the right mix of security and outdoor aesthetics.
Interior blinds – You can buy a wide range of blinds for interior use. These blinds are excellent for improving home functionality because they enhance home security, give you more control over natural light that comes into your home and allow you to maintain a high level of privacy on your property. These blinds also assist in insulating your home in order to reduce energy bills.
Recess or Facefix design – Property owners can choose between recess blinds that fit the internal frame of windows or Facefix designs that cover the entire window or door surface and protrude past the panel.
Different materials – Our blind ranges are available in a variety of material types such as wood, vinyl, fabric and more.
Different colours – Customers can also choose from a wide range of colours, hues or finishes in our available blind designs.
Read Less
Get a Free Quote!
Get a Free In-Home Consultation!