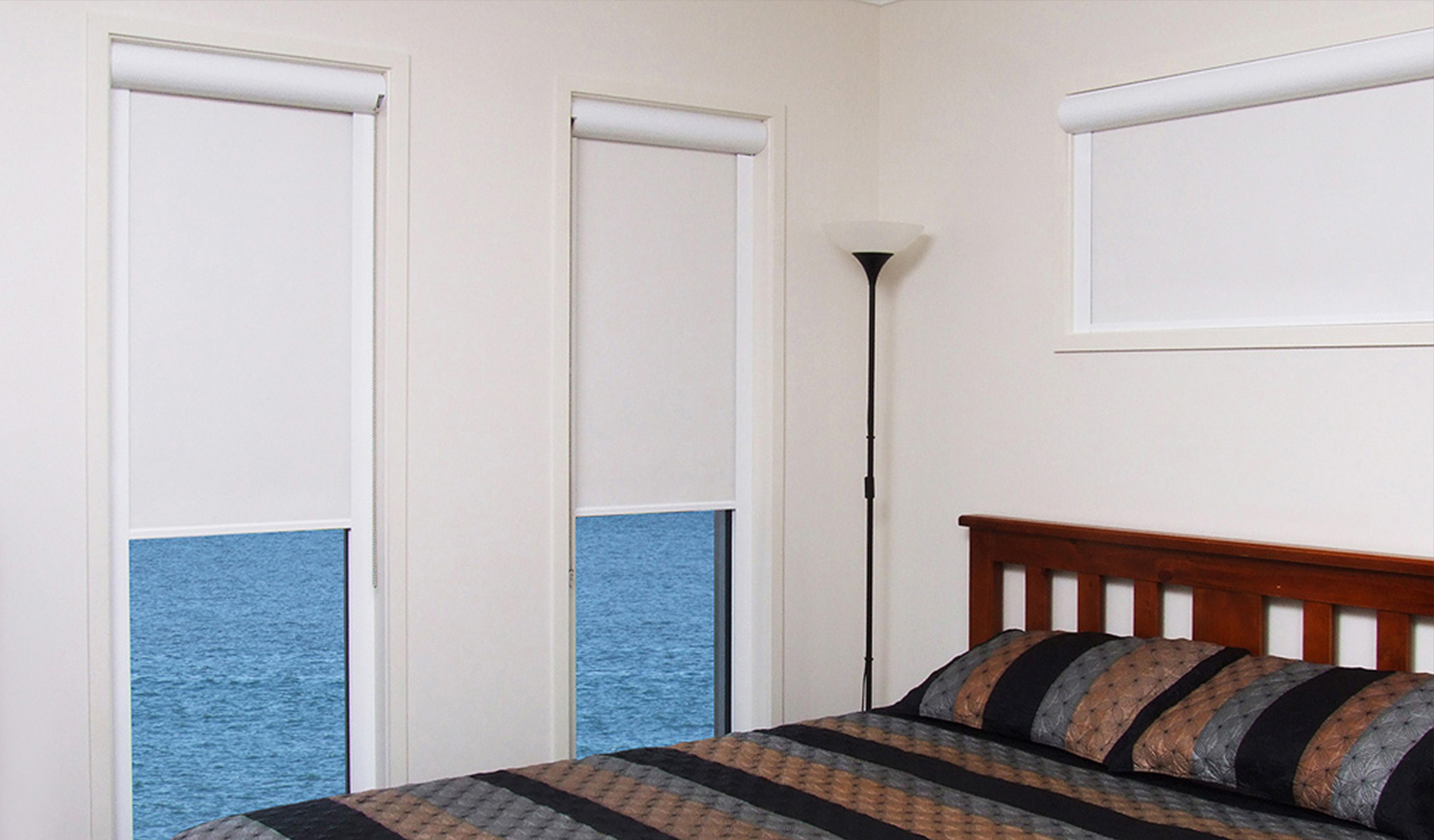 Uniblinds & Security Doors offers you the ultimate level of security, comfort and style for your home.
Security Doors In Melbourne's Western Suburbs
Keeping your home safe and secure is the top priority for any property owner or tenant. Home is where the heart is and where you and your loved ones sleep in comfort at night. There is nothing worse than the thought of an unwanted intruder gaining entry to your house and disrupting your lives by taking valuables and causing great upset. Fortunately, there is a quality one-stop solution that will guarantee your safety and peace of mind. Modern security doors are the be all and end all of physical home security.
Looking For Security Doors In Melbourne's Western Suburbs?
They are a steadfast barrier that keeps those on the outside out, and those on the inside protected. At Uniblinds, we have been supplying and installing first-rate blinds and security doors in Australian homes for nearly three decades. Thanks to our technical expertise and dedicated client service, we have become a trusted name for home buyers and renovators.
Security Doors Are An Important Part Of Your Home
Many of us will remember a time when you could leave the front door unlocked as you went about your business inside the house without ever considering someone might wander in off the street. Even if they did, back then it was likely a neighbour or friend stopping by for a chat or a favour. This might seem like fiction but this was how many Australians acted with some even leaving their doors unlocked at night.
Unfortunately, society has grown that little bit less trustful as crime has gradually increased over the years. Today, no one in their right mind would do such a thing in a city or suburb and rightly so. Security doors have become an integral part of everyday life, along with other safety measures such as alarm systems. It is important to ensure that your doors perform well and last a lifetime.
Security doors in Melbourne's west may seem like an unnecessary move, but being able to feel secure in your own home is something you don't want to lose.
Expert Installers That You Can Trust
We stock a whole host of excellent security door solutions that cover all tastes and requirements. We can supply gated doors, stainless steel doors, screen doors, hinged doors, grill and glass doors. All of our products are installed by fully qualified and fully vetted engineers and each door comes with a service warranty of five years. We work solely on the installation of doors, blinds and window furnishings; we are not a backyard operation or a contractor. Now you can rest easy in the knowledge that your property is protected by the very best secure entryways overseen by professionals who have more than twenty-five years of experience.
Talk To Us About Installing Security Doors Today
If you're looking for security doors in Melbourne's western suburbs, then there is only one place that you need to check out for all everything you are looking for. Uniblinds is the name you can trust to get the job done right and on schedule. Not sure about our service? No problem, why not take a look at some of our past clients' testimonials that detail our work and commitment to quality? You'll get a good sense of what we can offer your home and the satisfaction we can guarantee. You can also request your free no obligation quote for blind or security door installation. If you have any queries or concerns then don't hesitate to get in touch with us, we are always happy to help!
Uniblinds provides quality doors, screens & window furnishings across western Melbourne. We work in Epping, Craigieburn & other suburbs. Browse our website further or contact us to learn more.

Security
Doors
Our extensive range of security & screen doors / and the Innovative Clearshield Stainless Steel doors are available in aluminium, steel and the new Clearshield stainless steel doors.
More Details
INTERNAL
BLINDS
Modern or traditional, all homes require window furnishings. Uniblind Doors have a great range of blinds sure to suit any decor and budget.
More Details
EXTERNAL
BLINDS
Summer or winter external blinds play a big part in maintaining comfort inside as well as adding value and improving the look of your home on the outside.
More Details
UNI-SCREEN
RETRACTABLES
With ever increasing use of french doors and bi fold doors in both traditional and modern homes, screening against insects can be difficult.
More Details
Our aim is to make your purchase decision as easy as possible
Step - 1
Initial
Advice
Step - 2
Design
Consultation
Step - 3
Measure and
Order
Step - 4
Final
Installation
WHY CHOOSE US?
Uniblinds & Security Doors in Melton, we've got you covered in every way.  
Uniblinds & Security Doors – Covered Perfectly 25+ Years of Experience
One Stop Shop for Doors/Blinds/Awnings/Shutters
Free design consultation
Australian Made & Owned
5 Years Warranty on all our products
Watch the videos below to learn more about the benefits of
Clearshield Perforated Stainless Steel Doors & Screens.
FREE COST-ESTIMATION HERE!
WELCOME TO
UNIBLINDS & SECURITY DOORS
Leaders in the supply of Security Doors, Blinds, Awnings and Shutters.
Uniblinds offer a large selection of security doors and screens including aluminium, steel and the innovative Clearshield stainless steel range which offers optimum security without the clutter of traditional doors.
Our extensive choice of window furnishings, provide you with the living comfort of light control and privacy. Our range includes Vertical Blinds, Roller Blinds, Romans, Aluminium & Timber Venetians, Panel Glides, Honeycomb Blinds and Plantation Shutters.
Uniblinds & Security Doors also provide a vast range of external blinds including Canvas & Shade Awnings to help keep you cool and
comfortable while adding style and value to your home. While our Aluminium Roller Shutters include all the advantages of awnings with the added benefit of security and noise reduction.
Our innovative UniScreen retractable screens are perfect for those difficult to screen areas such as french doors and bi fold doors which have become a common feature in both contemporary and traditional home designs.
To view any of our products visit one of our showroom or call us to arrange a free in-home consultation.