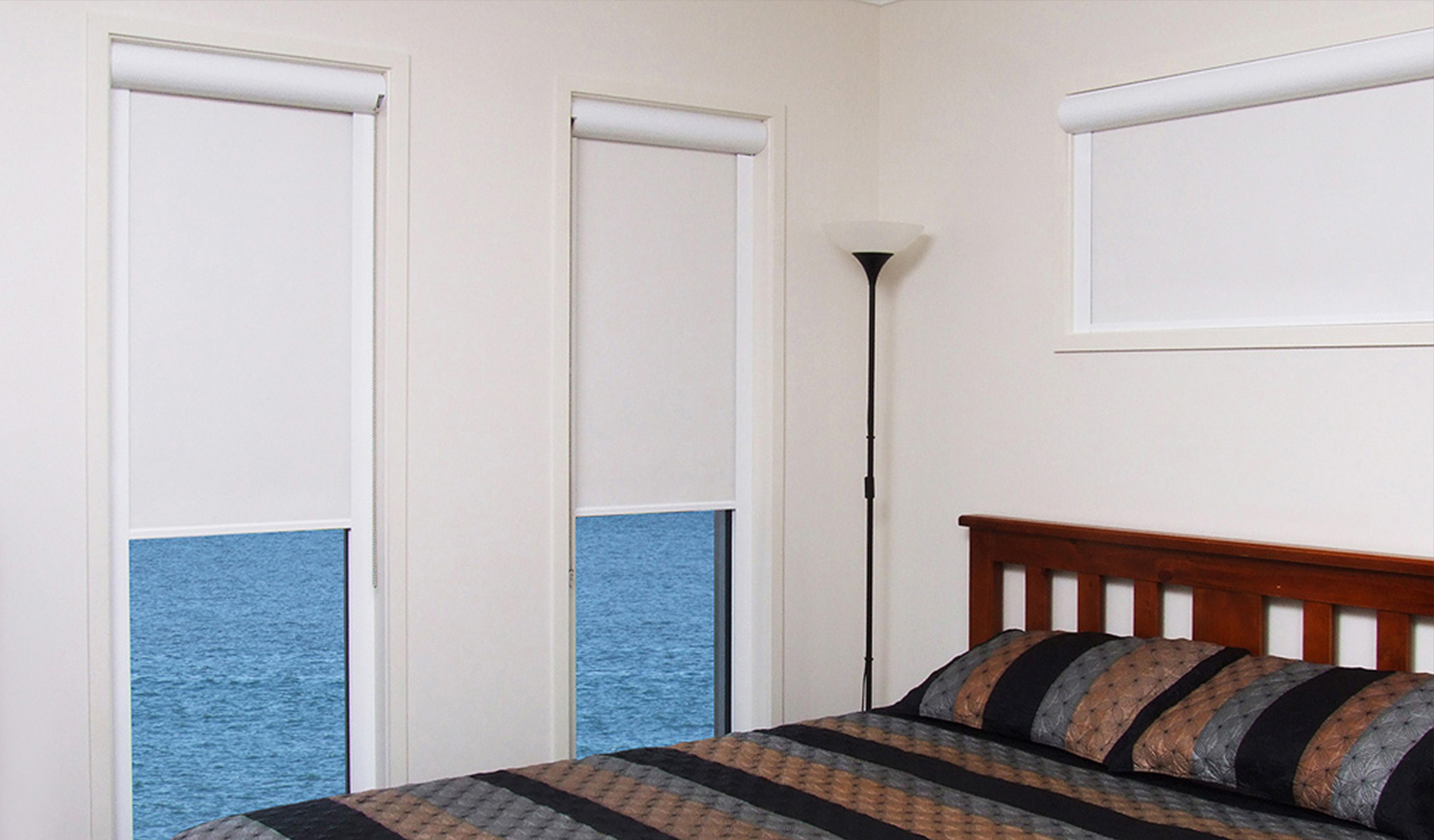 Uniblinds & Security Doors offers you the ultimate level of security, comfort and style for your home.
Security Doors & Blinds In Sunbury
If so, then you are clearly a security conscious property owner who is interested in the long term protection of your home, your belongings and your loved ones. Security has never been a more relevant issue than it is today. With daily news reports of break-ins and crimes committed against homeowners, more and more Australians are turning to tougher measures to keep themselves safe at home. At Uniblinds, we have been installing high-quality blinds and security solutions for almost three decades. When it comes to security blinds in Sunbury, low calibre products or ineffective installation can save money in the short term but take an exceedingly high toll in the long term. We have the industry-leading products and the dedicated client service that you are looking for to get the job done right the first time.
Are You Considering Security Blinds In Sunbury?
Over the years, we have seen the devastation that can be caused by a low level of home security. Heavy gates that are easily ripped or lifted off their hinges and roller blinds that are too easy to open without alerting anyone are just some of the substandard measures put in place that are doomed to fail. Unfortunately, we have received a large amount of custom from families who have just suffered a break in and are trying to protect themselves after the fact. It is all too easy to prevent these dire circumstances from happening in the first place by purchasing the correct blinds or security doors for your home.
Premium Blinds At Great Value
Today you can ensure that no one gets into your home without your express permission by installing a Uniblinds security solution. We have everything you need from roller blinds and shutters to screen doors and steel doors. We offer great products at a price that is both competitive and affordable. We are committed to helping our client's keep their families safe without ruining their savings. Installation takes no time at all and we cause no interruption to your home life.
Our Blinds In Sunbury Come With Warranties
If you are looking for the very best blinds in Sunbury, then you simply can't make your decision until you have seen what we can offer you. Uniblinds is the one stop shop for all blinds and security doors. We have the experience, the technical prowess and the dedicated client service that you are looking for to improve your property. Everything that we install comes with a warranty of five years so you can rest assured that your home is in good hands. If you are not certain about the quality of our work we hope you will browse through some of our past client testimonials to get a better sense of what you can expect from working with us. You can arrange your free consultation online or over the phone; we will take your details and provide you with a no-obligation quote for installation. We look forward to hearing from you.
Uniblinds provides quality doors, screens & window furnishings across western Melbourne. We work in Epping, Craigieburn & other suburbs. Browse our website further or contact us to learn more.

Security
Doors
Our extensive range of security & screen doors / and the Innovative Clearshield Stainless Steel doors are available in aluminium, steel and the new Clearshield stainless steel doors.
More Details
INTERNAL
BLINDS
Modern or traditional, all homes require window furnishings. Uniblind Doors have a great range of blinds sure to suit any decor and budget.
More Details
EXTERNAL
BLINDS
Summer or winter external blinds play a big part in maintaining comfort inside as well as adding value and improving the look of your home on the outside.
More Details
UNI-SCREEN
RETRACTABLES
With ever increasing use of french doors and bi fold doors in both traditional and modern homes, screening against insects can be difficult.
More Details
Our aim is to make your purchase decision as easy as possible
Step - 1
Initial
Advice
Step - 2
Design
Consultation
Step - 3
Measure and
Order
Step - 4
Final
Installation
WHY CHOOSE US?
Uniblinds & Security Doors in Melton, we've got you covered in every way.  
Uniblinds & Security Doors – Covered Perfectly 25+ Years of Experience
One Stop Shop for Doors/Blinds/Awnings/Shutters
Free design consultation
Australian Made & Owned
5 Years Warranty on all our products
Watch the videos below to learn more about the benefits of
Clearshield Perforated Stainless Steel Doors & Screens.
FREE COST-ESTIMATION HERE!
WELCOME TO
UNIBLINDS & SECURITY DOORS
Leaders in the supply of Security Doors, Blinds, Awnings and Shutters.
Uniblinds offer a large selection of security doors and screens including aluminium, steel and the innovative Clearshield stainless steel range which offers optimum security without the clutter of traditional doors.
Our extensive choice of window furnishings, provide you with the living comfort of light control and privacy. Our range includes Vertical Blinds, Roller Blinds, Romans, Aluminium & Timber Venetians, Panel Glides, Honeycomb Blinds and Plantation Shutters.
Uniblinds & Security Doors also provide a vast range of external blinds including Canvas & Shade Awnings to help keep you cool and
comfortable while adding style and value to your home. While our Aluminium Roller Shutters include all the advantages of awnings with the added benefit of security and noise reduction.
Our innovative UniScreen retractable screens are perfect for those difficult to screen areas such as french doors and bi fold doors which have become a common feature in both contemporary and traditional home designs.
To view any of our products visit one of our showroom or call us to arrange a free in-home consultation.