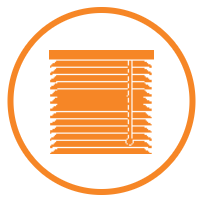 Security doors in Mernda
We all want our homes to look stylish, offer us a comfortable place to rest and relax, and be somewhere that we feel safe. To achieve this, Uniblinds has a range of security doors near Mernda, for sale that can help you to accomplish all these things.
We have two showrooms conveniently located in Epping blinds and roller shutters Melbourne where you can come and see for yourself our fantastic array of Clearshield perforated stainless steel, aluminium and steel security doors for sale near Mernda.
Get a Free Quote!
25+ Years of Experience
Your One Stop Shop
5 Years Warranty
Free Design Consultation
Australian Owned & Operated
Visit us today for your Security Doors in Mernda
For the best range of quality home security doors near Mernda, look no further than Uniblinds. We have been in the industry for over 25 years and we use our experience to benefit you and your home.
As well as offering a free in-home consultation to ensure you get the right security door for you, we have full-time installers, so you know the whole job will be done to our high standards. We do not contract out our work, so you can be sure that we are a company that you can rely on.
Come and visit us in one of our showrooms today in security doors Epping and Melton and view the range that we carry. If you have any further questions about any of our products, please do not hesitate to contact us and we will happily help you.
Get a Free Quote!
Give yourself peace of mind with a Security Door in Menda from Uniblinds
Whenever you must leave home, you want to know that your property is secure. Whether you are going away for an extended period, you are out at work for the day or you have simply popped out to see a friend, it can make a world of difference knowing that your home is secure. This is what one of our security screen doors near Mernda can do.
Read More
At Uniblinds, we custom make your security door to ensure that it fits your home perfectly and therefore offers the greatest amount of protection to your home. With skilled technicians that come and measure and assess your entryway, along with skilled installers, you can be sure that your door will be an investment worth making. These doors are designed to last and come with a 5-year warranty for added peace of mind.
Security doors in Mernda can protect your home from opportune thieves. Break-ins can happen when homes are not secured properly, and thieves often look for weaknesses that will allow them to gain easy access. With a security door from Uniblinds, your home becomes more secure and your door acts as a deterrent to any burglars.
Blinds Melton from Uniblinds come in an array of stylish designs, so you can choose a door that not only adds security to your home but also enhances the exterior of your property.
What's more, by having a security door professionally installed by us, the value of your home can increase. If you ever come to sell your home in the future, a quality security door is an attractive feature to potential buyers as they will reap the same benefits that you have.
Read More
Get a Free Quote!
Get a Free In-Home Consultation!