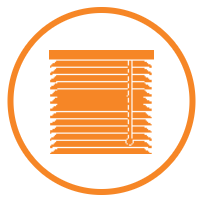 Security Doors In Sunshine
Are you looking for ways to strengthen the security of your home in Sunshine? Perhaps you want to raise its value for resale? Or maybe you just want to refresh your surroundings and reimagine your space by giving the property a perfect finishing touch. Whatever your remodelling and refurbishment needs, we can help you.
Looking for Security Doors in Sunshine, Victoria?
If you're looking for a security doors in Sunshine, then you need to look no further than Uniblinds (leading supplier of blinds in Melbourne). We are industry leaders in the field of security doors in Melbourne, screens, and window furnishings, and we are committed to giving you an unparalleled experience and exceptional finished product.
Get a Free Quote!
25+ Years of Experience
Your One Stop Shop
5 Years Warranty
Free Design Consultation
Australian Owned & Operated
Why Choose Uniblinds? Best Security Doors in Sunshine Area
Well, we are a single, dedicated team who have worked together now for over 35 years. We also have a combined excess of 45 years of experience, meaning you can really on our industry knowledge, specialised expertise, and genuine passion for what we do. Unlike some other companies, we don't use outside contractors, as it can be difficult to vouch for their reliability and integrity, and they can sometimes charge extortionate prices. When somebody is working in and around your home, you want to be able to have the utmost confidence in their abilities, training, and reliability. That's why each and every one of our installers is an in-house, full-time employee who has undergone rigorous training, examinations, police checks, and vetting; furthermore, all of our staff adhere to the strict quality control procedures that we apply to all of our products, projects, and services.
Get a Free Quote!
What Are the Benefits of a Security Door for Sunshine Homes?
A security door in Sunshine raises the value of your home while protecting you, your family, your possessions, and the property. Your home and its contents most likely make up your most valuable assets, and those are always worth protecting. We know that your home is your retreat from the fast-paced modern world, where you can enjoy your downtime, date nights with a partner, quality time with your children or pets and stolen but special moments relaxing in your own company. You want and deserve to be able to enjoy all of these things with complete safety and peace of mind, without being observed or intruded upon – that's where we come in.
Read More
And if you're concerned about the aesthetics, don't worry! Gone are the days when security doors were limited to bulky and off-putting contraptions that gave homes the impression of a jail cell; in fact, this is an image that Uniblinds is combatting every day with our sleek and stylish options. You don't need to compromise on looks in order to enjoy security and peace of mind. Choose from our wide range of options and enhance your security with our security doors in Sunshine, including fly doors, steel grill range doors, cast grill range doors, steel grill range doors, heritage range doors, Uniguard doors, Unishield doors, Clear Shield doors, and Deco view doors, and more. All of our doors are custom-made to order: you'll never be fobbed off with a door that's been gathering dust on a shelf. This way, we ensure our doors meet your exact specifications and needs. Other products we offer besides security doors and blinds are modern shutter for your home.
Don't take our word for it: our online gallery provides all the evidence you need of just what we can achieve!
So, what are you waiting for? Book your free consultation today for security doors in Sunshine!
We provide our wide range of products throughout Melbourne suburbs including blinds Sunshine.
Read Less
Get a Free Quote!
Get a Free In-Home Consultation!