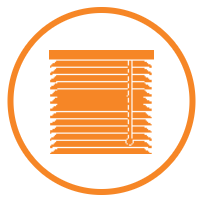 Security Doors In Sydenham
Protecting your home and family is of the utmost importance, which is why you should always invest in the best security doors in Sydenham.
Invest in Security Doors in Sydenham
At Uniblinds and Security Doors, we serve the area of Sydenham. We can come to your home to measure and quote you for our quality Sydenham security doors, and you can benefit from our professional advice.
Get a Free Quote!
25+ Years of Experience
Your One Stop Shop
5 Years Warranty
Free Design Consultation
Australian Owned & Operated
Invest in Your Sydenham Home with Security Doors from Uniblinds
You cannot put a price on the security of your home. Whether you are at home or away, you want your home to be secure. Security doors in Sydenham are also a great investment for your home because they can increase the value. When potential buyers are looking for a home, they too want a home that offers them a safe and secure space.
Unfortunately, standard doors do not offer you the same protection that you can get from a security door Melbourne, but Uniblinds has plenty of options for you to choose from. Best of all, our security door options in Sydenham mean that you can find one to perfectly suit your home. So, whether you are something contemporary or traditional, you are sure to find a style you love.
Get a Free Quote!
Uniblinds: Here for You and Your Home's Security Doors in Sydenham
With many options, we can help you find something for your budget. Part of our range includes the award-winning ClearShield doors that we can measure and install on your home. We have aluminium and steel options depending on your price and budget.
To give you the best protection from your security door in Sydenham, all options are custom-made for your property. They are then professionally installed by the full-time staff that we employ.
All our staff are qualified and fully insured, so you can rest assured that you will have full professional service. For your peace of mind, they are also police checked.
So, you can feel safe in your home and go away knowing that your home has the best security.
Read More
The management at Uniblinds (leading security blinds in Victoria) have a combined experience of over 45 years in the industry, so you can come to us today and get the best products and practice. We have been trading for over 25 years, and Uniblinds is a name with a great reputation. We service most areas and provide specific product lines to suit your needs. Such as offering a wide range of roller shutters in Werribee to choose in different shades and styles.
To find out more about our customers experiences with us, you can check out the testimonials on our website.
You can also come along to our showrooms in Epping blinds and Melton to see examples of our security doors and chat with our staff who will be more than happy to help you. We are open from 9 am until 4:30 pm Monday to Friday and Saturdays from 9 am until 12 pm.
Do not hesitate to book your free in-home consultation today and give your home the best protection. You can get in touch with us by calling us, emailing us or filling in our online contact form, and we will get back to you soon.
Put your trust in us today. We look forward to seeing you soon.
We provide our wide range of products throughout Melbounre suburbs including security doors in Melbourne Western Suburbs.
Read Less
Get a Free Quote!
Get a Free In-Home Consultation!