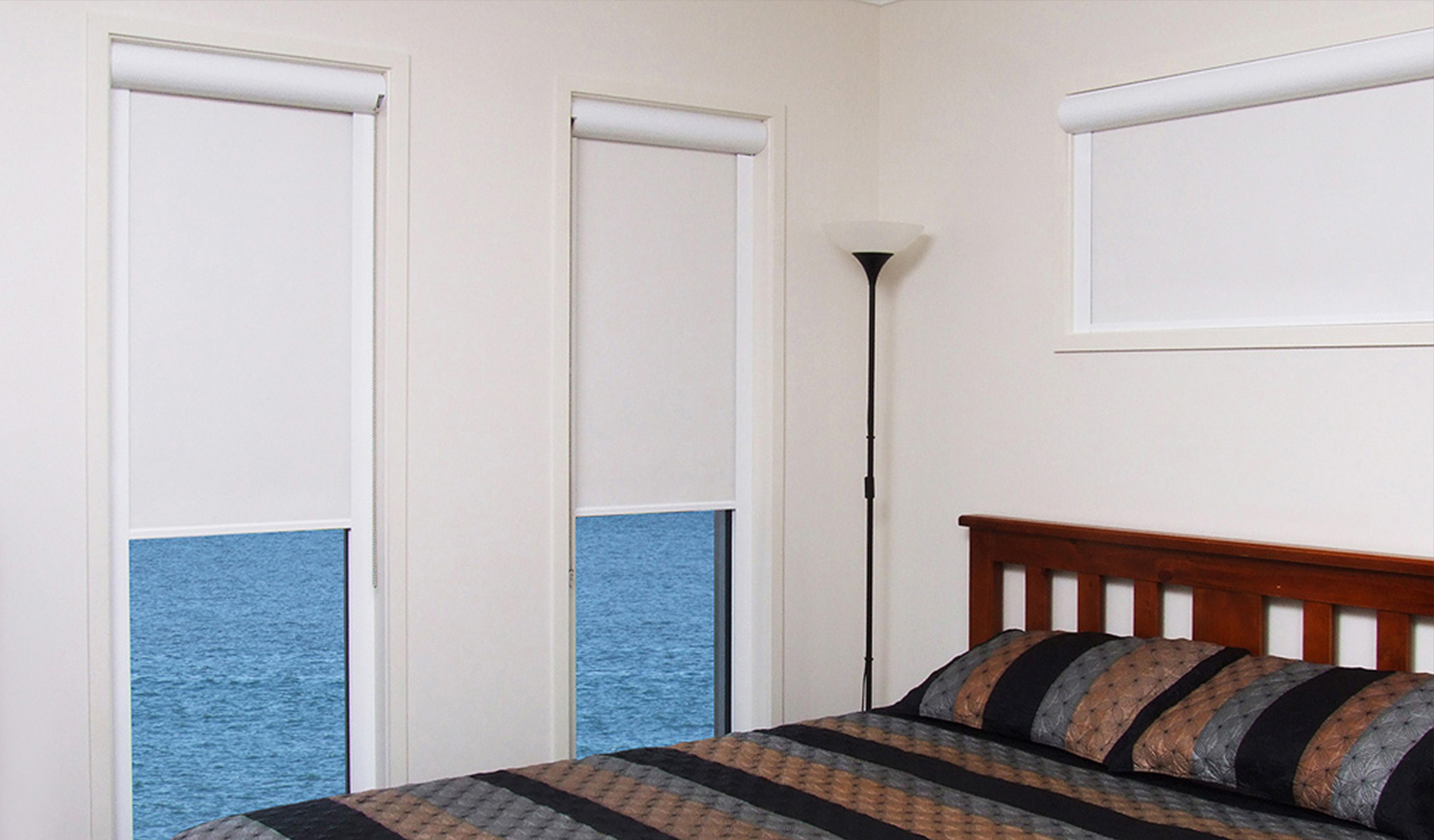 Uniblinds & Security Doors offers you the ultimate level of security, comfort and style for your home.
Security Doors & Blinds In Thomastown
It can be easy to settle for inexpensive blinds that seem like a bargain when you see them in the shop only to be disappointed when they are installed in your home. Poor light blocking, signs of sun degradation and flimsy functionality are all signs of poor quality blinds. The savings made on the initial purchase are not enough to outweigh the frustration of substandard performance and given that some of these signs may not be present for a while it might not be possible to get a full refund on them. That is why it is important to invest in quality blinds that are going to do what you need them to do and last a lifetime. At Uniblinds, we only deal with the very best brands that are guaranteed to put a smile on your face every time you use them.
Do You Need High Quality Blinds In Thomastown?
For over twenty-five years now we have been installing the finest security doors, external blinds and internal blinds that can be found in Australian homes. In that time we have grown to be recognised as one of the very best installers in the country and have been recommended time and again by our satisfied clients. We service all manner of homes, apartments, commercial buildings and government buildings all throughout Victoria bringing security, comfort, value, style and peace of mind to property owners and tenants alike. We employ our own full-time staff following strict quality controls and procedures for manufacturing and installations. All our staff are qualified, police vetted and fully insured.
See Our Blinds In Thomastown
There is no better way to get a full picture of our blinds in Thomastown in than by interacting with them yourself. You can view our work today in person by visiting one of our showrooms in either Epping or Melton, where you can see some of the products we offer from the very best brands such as:
Diamond Grill Aluminium Doors
Colonial Cast Aluminium Doors
Alspec Aluminium Cast Doors
Steel Grill &s Aluminium Frame Doors
Clearshield Perforated Stainless Steel Doors
Talk To Us About Installing Blinds & Security Doors Today
If you are looking for the very best security doors available in Thomastown, then do not make your purchase before you have taken a look at the kind of service we can offer you. Uniblinds is the number one producer and installer of blinds and home security solutions offering premium brand name products at affordable prices. No other company offers the same level of excellence at such great prices. You can view some of our work in our gallery on our website where you will also find our satisfied client testimonials. We are entirely Australian owned and operated and relish the opportunity to improve the condition, privacy and protection of your home. Contact us today to arrange your free consultation and receive a no-obligation quote for installation. You'll be happy you did!
Uniblinds provides quality doors, screens & window furnishings across western Melbourne. We work in Epping, Craigieburn & other suburbs. Browse our website further or contact us to learn more.

Security
Doors
Our extensive range of security & screen doors / and the Innovative Clearshield Stainless Steel doors are available in aluminium, steel and the new Clearshield stainless steel doors.
More Details
INTERNAL
BLINDS
Modern or traditional, all homes require window furnishings. Uniblind Doors have a great range of blinds sure to suit any decor and budget.
More Details
EXTERNAL
BLINDS
Summer or winter external blinds play a big part in maintaining comfort inside as well as adding value and improving the look of your home on the outside.
More Details
UNI-SCREEN
RETRACTABLES
With ever increasing use of french doors and bi fold doors in both traditional and modern homes, screening against insects can be difficult.
More Details
Our aim is to make your purchase decision as easy as possible
Step - 1
Initial
Advice
Step - 2
Design
Consultation
Step - 3
Measure and
Order
Step - 4
Final
Installation
WHY CHOOSE US?
Uniblinds & Security Doors in Melton, we've got you covered in every way.  
Uniblinds & Security Doors – Covered Perfectly 25+ Years of Experience
One Stop Shop for Doors/Blinds/Awnings/Shutters
Free design consultation
Australian Made & Owned
5 Years Warranty on all our products
Watch the videos below to learn more about the benefits of
Clearshield Perforated Stainless Steel Doors & Screens.
FREE COST-ESTIMATION HERE!
WELCOME TO
UNIBLINDS & SECURITY DOORS
Leaders in the supply of Security Doors, Blinds, Awnings and Shutters.
Uniblinds offer a large selection of security doors and screens including aluminium, steel and the innovative Clearshield stainless steel range which offers optimum security without the clutter of traditional doors.
Our extensive choice of window furnishings, provide you with the living comfort of light control and privacy. Our range includes Vertical Blinds, Roller Blinds, Romans, Aluminium & Timber Venetians, Panel Glides, Honeycomb Blinds and Plantation Shutters.
Uniblinds & Security Doors also provide a vast range of external blinds including Canvas & Shade Awnings to help keep you cool and
comfortable while adding style and value to your home. While our Aluminium Roller Shutters include all the advantages of awnings with the added benefit of security and noise reduction.
Our innovative UniScreen retractable screens are perfect for those difficult to screen areas such as french doors and bi fold doors which have become a common feature in both contemporary and traditional home designs.
To view any of our products visit one of our showroom or call us to arrange a free in-home consultation.